Incredible! Australian girl with cerebral palsy climbs Great Wall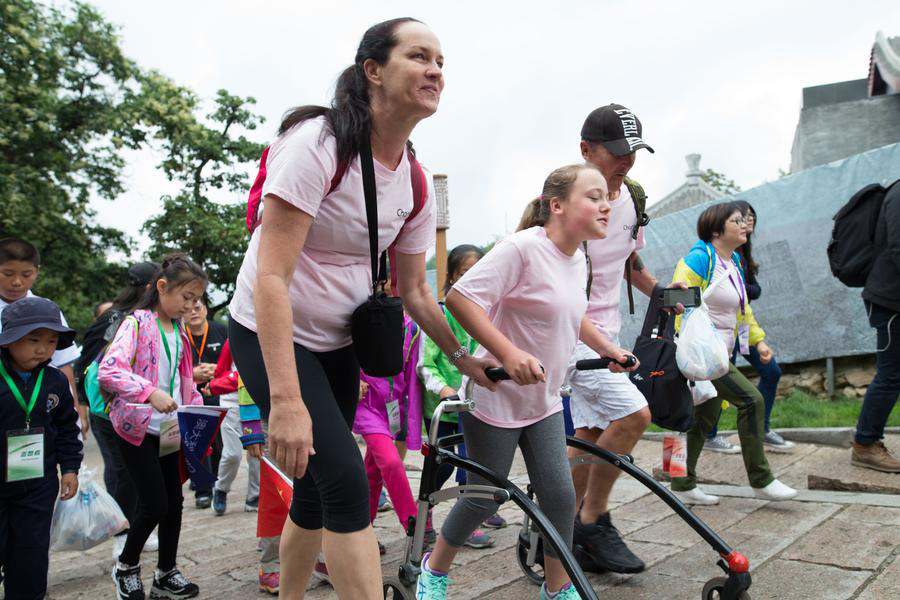 Taylor Walker-Lear (middle), accompanied by her parents, climbs the Mutianyu section of the Great Wall in Beijing on June 6, 2017. [Photo/Xinhua]
An 11-year-old Australian girl with cerebral palsy challenged herself to climb the Great Wall on Tuesday.
Taylor Walker-Lear's physical differences were first noticed when, as a two-and-a-half year old she would crawl around using her arms. She could not stand up firmly and was unable to walk. She was eventually diagnosed with cerebral palsy.
But that hasn't stopped her from taking on some of the most challenging hikes.
In March last year, she accomplished one of her dreams to climb Mount Kosciuszko, Australia's highest peak at 2,229 meters above sea level.
After climbing the Great Wall, the 11-year-old plans to train hard with the aim of competing in swimming at the 2020 Tokyo Paralympics.