In Beijing, expansion, rising property prices lead to longer commutes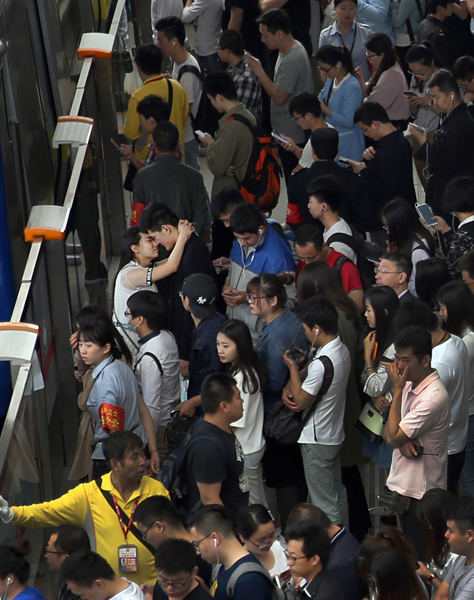 Commuters gather at Xi'erqi Station on Subway Line 13. Photo By Zou Hong
About 5 percent of the capital's residents live in districts far from the city center because of the high cost of housing, as Du Juan reports.
As a result of China's urbanization process, people have rushed into first-tier cities, causing commuting times to soar in the country's main urban areas.
Beijing ranks top among first-tier cities in terms of long-distance commutes, according to a report released in February by Penguin Intelligence, the official data platform of tech behemoth Tencent.
Based on analysis of big data, the report calculated that the average daily commute in the Chinese capital is 18.6 kilometers, while in Shanghai, which has the second-longest commutes, the average distance is 16 km.
As a result of Beijing's expansion in recent decades and soaring real estate prices, as many as 5 percent of residents live more than 25 km from their workplace, which means a round trip of 50 km every work day.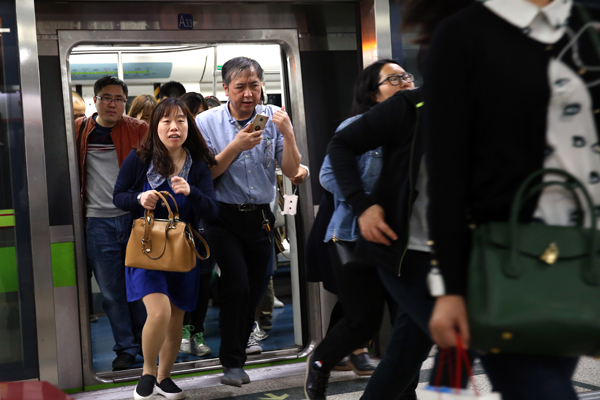 Guogongzhuang Station on Subway Line 9 during the rush hour.Photo By Zou Hong
The financial pressure is forcing an increasing number of people to live in satellite towns, such as Yanjiao and Langfang in Hebei, the province that surrounds Beijing.
These people form the core of a group that spends the most time on the roads and rail services every day, with many facing round trips of more than 80 km, the report said.
Long-distance commutes are not only making people unhappy, but also increasing the burden on the city's transportation system.
"The conflict between Beijing's resources and population is a big problem. It has caused 'big city diseases', including traffic congestion, high real estate prices and a shortage of resources," said Cai Qi, the mayor of Beijing, in March.
As a result, the government is working on relieving Beijing's noncore functions and raising the level of city management.
Contact the writer at dujuan@chinadaily.com.cn