Beijing landscaper finds his garden bliss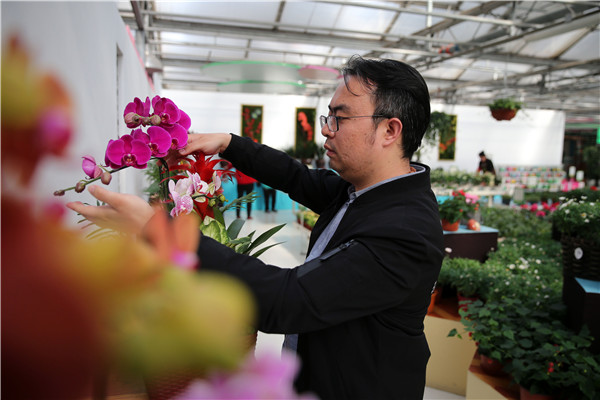 Yu Yunle arranges a potted flower at his company in Beijing, on Apr 14, 2017. [Photo by Wang Zhuangfei /chinadaily.com.cn]
A regretless choice
While there are advantages to turning a hobby into a full-time job, many people find they are risking losing a hobby by making it their bread and butter. Fortunately, Yu's job and hobby coexist peacefully.
After work, he spends a lot time in his balcony at home, which was "expropriated" for about 100 succulent plants. When travelling, others repeatedly complain that he spends too much time figuring out to which family a roadside plant belongs to.
"I wouldn't change my job if I was given another chance. Most of the time, my life is sunny and beautiful because I like my job and I have dreams," he said.
"The job gives me an opportunity to contribute my part to the society," Yu said. "Although it is not exactly what I dream about, it is close enough to keep me going forward."