Couple guards isolated island for 30 years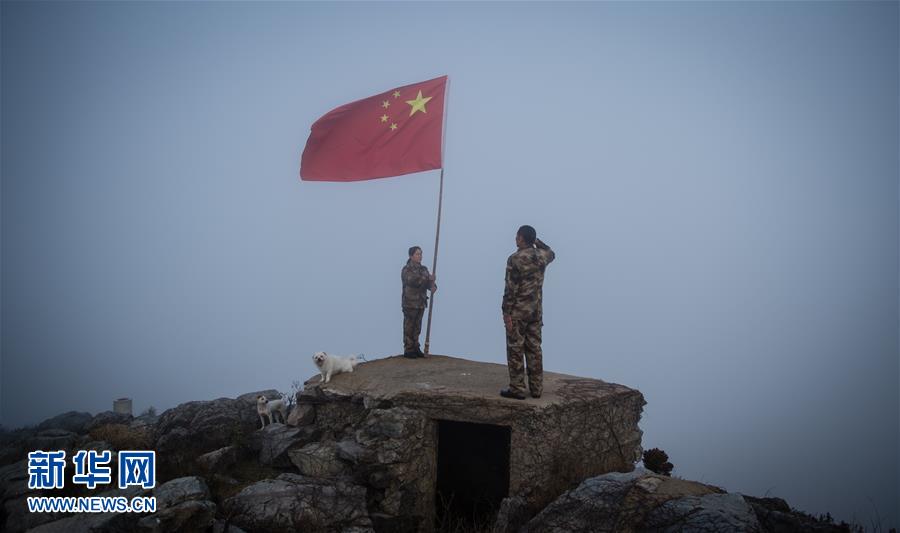 Wang Jicai (right) and Wang Shihua hold a flag raising ceremony on the first day of 2017 on Kaishan Island. [Photo/Xinhua]
A married couple has guarded an isolated island in China's Bohai Sea for 30 years. The island, named Kaishan, is located near the border area of the Japanese and South Korean high seas, 12 kilometers away from Lianyungang, Jiangsu province. Measuring just 0.013 square kilometers in area, life on the sparse island is extremely hard.
Wang Jicai came to the island in 1986, followed by his wife, Wang Shihua, who quit her job as a teacher to move with her husband. The couple's daily life consists mainly of raising the national flag, monitoring the sea and air, rescuing people who stray into the surrounding waters, and maintaining coastal defense logs. They have only spent five Spring Festivals with their families in the past 30 years, and their son was delivered by Wang Jicai himself, as storms prevented the couple from seeking outside medical attention.
Now, an education base that focuses on patriotism has been built on the island, and has already been visited by more than 5,000 people. The couple said they will guard the island for China as long as they live.