Quote-unquote: Xi's views on education
Editor's note: President Xi Jinping has led the central leadership to make dozens of education policies since 2013, highlighting education a key factor in the poverty relief work, and he likes to encourage youngsters to strive for their dreams and the Chinese dream.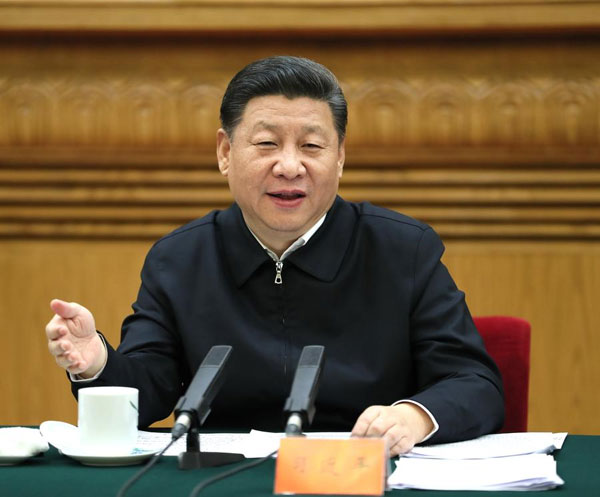 President Xi Jinping speaks at a national security seminar in Beijing on Feb 17, 2017. [Photo/Xinhua]
Education policies will be implemented to help poor families that suffer major or chronic diseases, or have difficulties in providing schooling for their children, Xi said while chairing a meeting of the Political Bureau of the CPC Central Committee on Feb 21, 2017.