Home / China / China Photos
China announces standby peacekeeping police force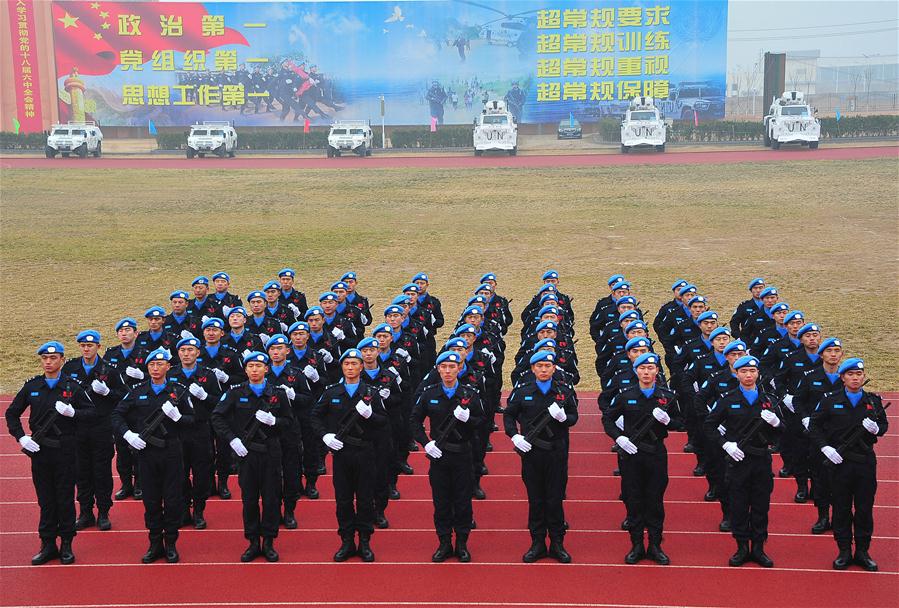 Members of China Standby Peacekeeping Police Force attend the force's founding ceremony in Dongying City, East China's Shandong province, Dec 22, 2016. [Photo/Xinhua]
JINAN - The China Standby Peacekeeping Police Force under the Ministry of Public Security has been formed in Dongying City in East China's Shandong province, according to an announcement on Thursday.
The force consists of more than 300 people, with an average age of 27, selected from border control forces around the country. The force is divided into two subordinate anti-riot forces.
The Border Control Department of the ministry is in charge of organizing the force. Organization work started in March.
All members of the first anti-riot force passed assessments organized by the UN on Oct. 12, and the force is ready to be sent abroad. The second force is preparing for the assessment.
Since 2004, the ministry has organized 12 peacekeeping anti-riot police forces. A total of 1,564 policemen have been sent abroad for peacekeeping missions.