Medical care boosted in Nansha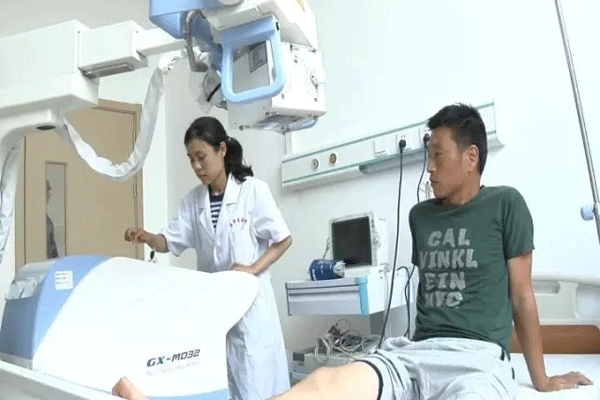 More than 1,000 patients have been treated at the hospital on Yongshu Reef of the Nansha Islands in the South China Sea since it opened in July. [Photo/China Daily]
As recently as half a year ago, residents of the Nansha Islands had to go to Hainan Island or the Chinese mainland for specialized medical treatment because of limited medical services. The trip by sea, the only available transportation, usually took two or three days.
In April, for example, managers of a local company on Yongshu Reef had to turn to a Navy aircraft patrolling nearby for help in taking three seriously ill construction workers to a hospital in Sanya, Hainan, for medical treatment.
The situation has changed, however, thanks to the construction of a high-level hospital on Yongshu Reef, the heart of the Nansha Islands.
Residents and migrant workers on or near the Nansha Islands, as well as those aboard merchant vessels on the South China Sea, can now receive medical services on Yongshu.
The hospital began operating in July, and more than 1,000 local people have been treated since then, according to a report on Wednesday by China Central Television.
The 16,000-square-meter hospital on Yongshu Reef, about 740 nautical miles from the Chinese mainland, is the second one within the jurisdiction of Sansha, the southernmost city of China. The other hospital is small and offers limited services.
Construction of the high-level hospital was begun in November last year. It currently has more than 50 medical workers.
Zhou Wei, a professor from Hainan University who specializes in international relationships and the South China Sea issue, said: "The hospital will benefit local residents, Chinese and foreign fishermen and merchant vessels in the surrounding waterway. It shows China's role as a responsible nation.
"It will also help boost China's public service in the South China Sea, promote international cooperation with surrounding countries and regions and safeguard navigation in the South China Sea," Zhou said.