Astronauts to return to Earth after 33-day trip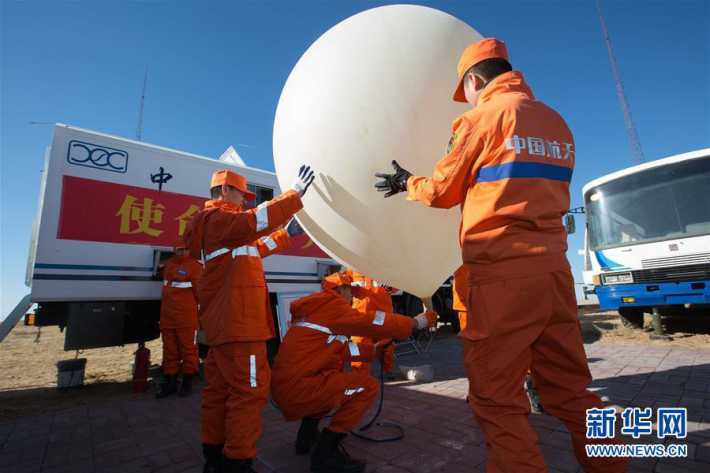 Final preparations are underway to bring the two Chinese astronauts back to earth on Shenzhou-11.[Photo/Xinhua]
The two Chinese astronauts on the Shenzhou XI space mission have completed their monthlong stay in the Tiangong II space laboratory and will soon return to Earth.
Mission commander Jing Haipeng, 50, and Chen Dong, 37, floated out of the space lab 393 km above Earth and returned to the Shenzhou XI's re-entry capsule on Thursday morning. The Shenzhou XI spacecraft then departed Tiangong II at 12:41 pm, the China Manned Space Agency said in a statement, adding that the astronauts will arrive back in China on Friday.
Jing and Chen embarked on the space trip aboard the Shenzhou XI spacecraft, which departed from the Jiuquan Satellite Launch Center in Northwest China on Oct 17. They entered Tiangong II, which was launched in mid-September from the same center, on Oct 19.
Their 33-day journey is the longest stay in space by Chinese astronauts. Previously, the longest space trip involving Chinese astronauts was the 15-day Shenzhou X mission in June 2013.
Before leaving Tiangong II, the duo expressed their gratitude and respect for Chinese space workers and those who support the nation's space exploration efforts.
Tiangong II will remain in orbit and continue to be used for scientific experiments. It will receive the Tianzhou 1 cargo spacecraft in April next year, according to the China Manned Space Agency.
China Central Television reported on Thursday that groundworkers at the landing site in Siziwang Banner in the Inner Mongolia autonomous region have carried out several drills and are ready to welcome the astronauts.