Highest and lowest life expectancy across China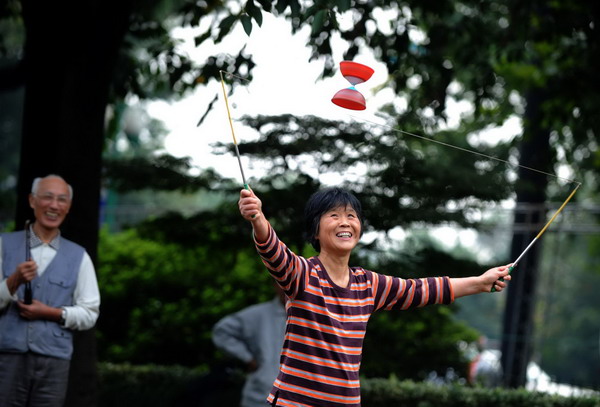 A senior citizen plays diabolo by the Xihu Lake in Hangzhou, capital of East China's Zhejiang province, Oct 15, 2010. [Photo/Xinhua]
The life expectancy is projected to reach 79 by 2030, according to a recently published blueprint called "Healthy China 2030" by the government.
Although this news might not come as a surprise to Beijingers as life expectancy in the capital city had already reached nearly 80 in 2010, but will be welcomed in southwestern regions such as Tibet and Yunnan where it was below 70, according to the national population census conducted in 2010.
Shanghai tops the list with 80.26 years old, followed by Beijing at 80.18 and Tianjin at 78.89. Tibet autonomous region comes lowest in life expectancy at 69.17 years old, followed by Yunnan at 69.54 and Qinghai at 69.96.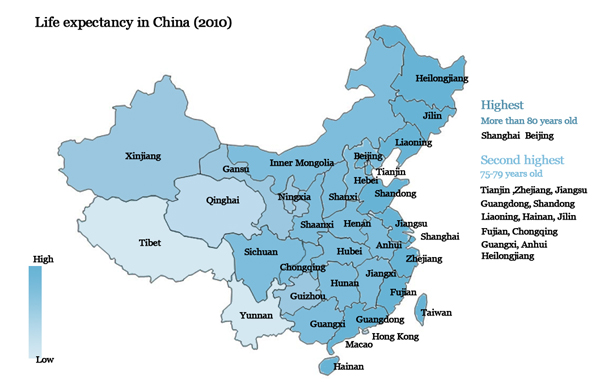 There are many factors that determine life expectancy. American demographer and sociologist Samuel Preston's study showed that economic development of a region plays a decisive role in life expectancy. In other words, bigger GDP per capita means longer life expectancy.
Other study showed that the specific influence of GDP per capita on life expectancy ranks as high as 74 percent while other factors take up the other one quarter, including medical care, environment, education and other life quality indicators.
For instance, major diseases such as HIV/AIDS, cancer and heart attacks undoubtedly limit one's life span. Yunnan, the laggard in life expectancy in 2010, has reported more HIV/AIDS cases than other provinces, even as of last October.
Qinghai, the last but two provinces in life expectancy in 2010, has seen most stomach cancer cases in the country as people there take in too much salt in their diet. High geographic altitude, low temperature and lack of oxygen worsens the situation.
Many may wonder why provinces in the eastern region can handle high cancer rate and long life expectancy at the same time.
What is highly relative to incidence of cancer is age, said Li Xiaopeng, an economist. Better medical care in the more developed eastern region helps people live longer. And more cancer incidence can be seen among the aged population.
Experts also said that China should focus more on controlling chronic diseases to reach the life expectancy goal in 2030.
Let's have a look at life expectancy in different regions in the Chinese mainland.
1 Shanghai: 80.26 years old.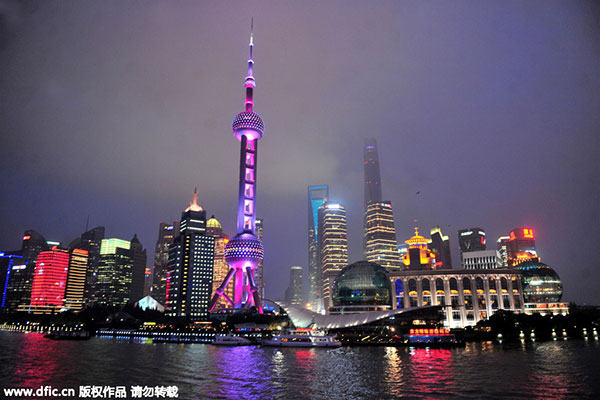 A night view of the Bund in Shanghai, July 21, 2015. [Photo/IC]