Air force pilot: 'Basically, we have no difference from male pilots'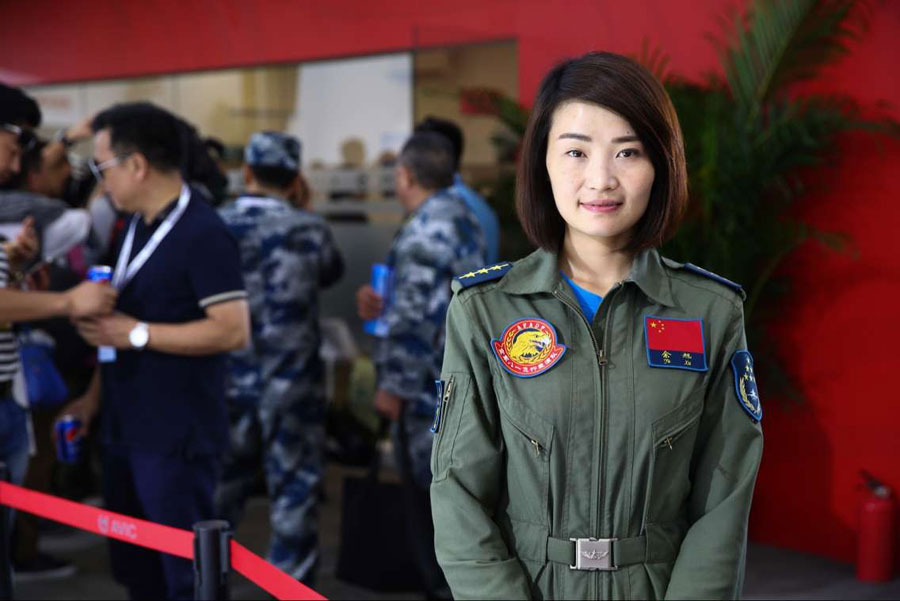 Yu Xu, one of the female pilots that flew the J-10 fighter aircraft in the China International Aviation and Aerospace Exhibition (Airshow China) on November 1, 2016. [Photo/CRI]
The 81st Aerobatics Team of the People's Liberation Army of China, founded in 1962, has amazed the world with their expert flying of the J-10 fighter aircraft in the China International Aviation and Aerospace Exhibition (Airshow China) held in Zhuhai city, East China's Guangdong province on November 1, 2016.
Among the pilots, two female pilots have received the attention of the public because of their excellence, accuracy and bravery.
Women in the 81st Aerobatics Team receive no special treatment as the training in the team is equally strict for both genders. Yu Xu, Captain of China's Air Force and one of the female pilots said: "Basically, we have no difference from male pilots."
The unit has over the years performed more than 500 times for delegations from 166 countries and regions. All women pilots in the 81st Aerobatics Team are capable of flying independently.