Housing tax increase worries young Chinese
SHANGHAI - Whether or not to buy an apartment has become a big headache for Liu Yan, 27, an engineering designer in Shanghai, after the State Council on Friday ordered a 20-percent individual income tax be levied on capital gains by home sellers.
With the move popularly regarded as the Chinese Cabinet's latest move to curb property speculation, Liu doubts the regulation will make much difference.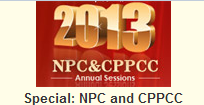 Prior to the new rules, income tax was 1 percent to 2 percent of the sale price.
"Sellers will definitely shift the tax increase to the buyer, which will push the home price to a new high," said Liu, who spends 2,500 yuan ($398) renting a tiny room in a two-bedroom flat built in the 1980s in downtown Shanghai.
The much-expected drop in secondhand housing transactions due to the new policy will make housing rental fees rise further, she said.
The average price for a secondhand apartment in the Xujiahui area where Liu lives is over 40,000 yuan per square meter, according to the website of Home Link, a major Chinese real estate agent company.
For Liu, with an annual salary of 120,000 yuan, buying an apartment in downtown Shanghai is a mission impossible. The average selling price of new apartments in the suburbs outside the city's Outer Ring Road is 16,541 per square meter, according to the municipal statistics bureau.
The introduction of the tax increase by the State Council comes just days ahead of China's annual political gala of the National People's Congress, China's top legislative body, and the National Committee of the Chinese People's Political Consultative Conference, the nation's top advisory body.
A photo of Jiang Weixin, Chinese minister of housing and urban-rural development, being chased by reporters on Saturday has gone viral on the Internet. The inevitable subject matter of the journalists' questions reflected the voice of younger Chinese including Liu Yan.
The introduction of the new policy aims to dampen and curb house speculation, said Zhang Hongming, a member of China's top advisory body and also a member of the expert committee with the Ministry of Housing and Urban-Rural Development.
Zhang admitted the policy is likely to depress demands from first-home buyers, especially among young man and women who wish to buy houses before their marriage.
It is also likely to dampen demands from those who want to sell their apartments and buy bigger ones to improve their living conditions, Zhang said.
Many people said heavy tax levies on those who have more than two houses is a better choice.
"Time is needed for an overall reform of the real estate tax levy system," said Zhang.
In the middle and long term, the most fundamental regulation measure is to use economic means to divide the demands of housing and investment, he added.
For those who buy homes as their own residences, the tax should be exempted or reduced. For those who have more than two vacant homes, tax should be increased, said Zhang.
Liu Yan anticipates the upcoming annual sessions of the top legislative and advisory bodies can give young graduates like her a hope to chase their dreams in cities.
"For young graduates who are just getting started in their careers or setting up their own businesses, should the local government give tax reductions in second-home transactions and first-home purchases?" she pondered.