Editor's note: A year is a long time and it includes moments of joy, sorrow and, yes, indignation. We admit that bad things happen all the time, but when terrible things happen that should not have happened it can send one into a fit of fury – justifiable fury. Fortunately, in most of the following ten stories, selected by China Daily website editors, justice was served in the end. [The Top 10 Everything of 2009]
1. Pupil frozen to death during outdoor punishment
2. Child prostitution ringleader gets life in prison
3. Teenage trio's heroism marred by boatman's extortion
4. Dad, stepmother guilty in child prostitution case
5. Woman steals baby to hide abortion from boyfriend
6. Child kidnappings in Shenzhen cause scare
7. Eight students die, 26 injured in stampede
8. Villagers on trial for eating a tiger
9. Arsonist identified in Chengdu bus inferno
10. Death toll from mine explosion hits 108
1. Pupil frozen to death during outdoor punishment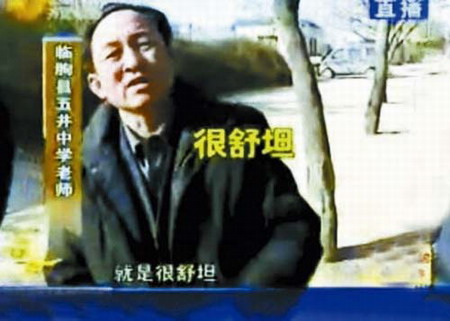 File video grab of a teacher who said Zhang Jixin died "comfortably". [Photo/
www.iqilu.com
]
Student Zhang Jixin, 14, was found dead in the gutter near his dormitory building at Wujing Junior Middle School in Linqu county in eastern China's Shandong province on the morning of Dec 18.
Zhang was made to stand outside in the cold all night on Dec. 17 as punishment by a teacher who allegedly went drinking later and forgot about Zhang.
The next morning, Zhang was found dead. The temperature was -10 C the previous night.
Another teacher from the school reportedly said the student had died without suffering. "He looked comfortable, without any pain on his face," the teacher was quoted as saying.
Related readings:


 Educators suspended over freezing death of student


 Education system lacks human values 
2. Child prostitution ringleader gets life in prison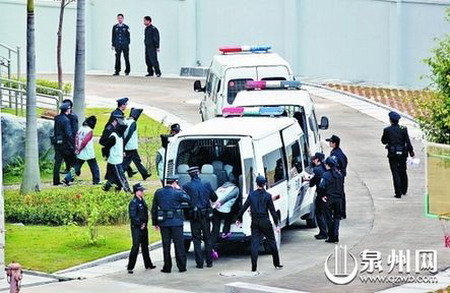 Criminals of the child prostitution case are carted to jail after their verdicts. [Photo/qzwb.com]
Yuan Ronghui, a 37-year-old unemployed woman who forced 10 schoolgirls - some as young as 13 - into prostitution, was sentenced to life in prison on July 24.
Seven other people were charged in connection with the child prostitution ring, including four government officials and a schoolteacher in Xishui county in southwestern China's Guizhou province.
The clients (Johns) were sentenced to jail for between seven years and 14 years for child rape.
The judge in the case said the felons deserved severe punishment because they inflicted serious harm to the girls' health, damaged the social order and hurt the reputation of civil servants.
Related readings:


 Child rape syndicate boss gets life in prison


 Abuse, most foul


 'They raped my girl's body and soul'


 Child prostitution boss faces death
3. Teenage trio's heroism marred by boatman's extortion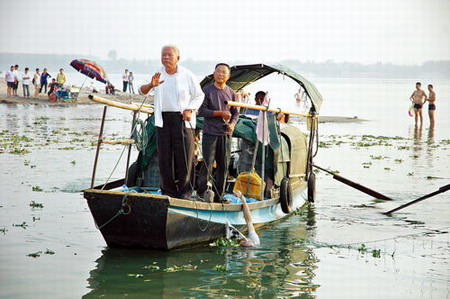 Boatmen demand payment while a student body hangs on the gunwale. [Photo/chinanews.com.cn] 
Chen Jishi, He Dongxu and Fang Zhao -- all 19-year-old freshmen from central China's Yangtze University -- were swept away in torrents of water in their otherwise successful rescue of two drowning boys on the afternoon of October 24.
However, the trio's heroic story was marred by a boatman's extortion. He demanded that the already distraught students and teachers pay 12,000 yuan (US$1,700) for each body recovered. The cold-blooded effrontery sparked outrage in the media and also on the Internet, with many condemning the actions of the boat captain as "immoral" and "shameful".
Related readings:


 Teenage heroes mourned in central China


 Three younglives riseabove death


 Boatmen demanded cash to recover bodies 
4. Dad, stepmother guilty in child prostitution case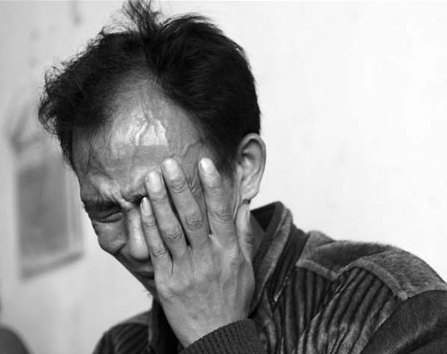 Liu Shihua sheds tears at the mention of his daughter. [Photo/China Daily]
Liu Shihua, a divorcee, and his partner Zhang Anfen were arrested in June on charges of harboring and forcing Liu's daughter into prostitution for five months beginning in October 2009, according to police.
Liu reportedly forged medical documents in March to prove his daughter was a virgin, which maligned investigators of the case and caused them to lose their jobs.
Liu and Zhang were convicted on December 18 for providing a shelter for prostitution, but they were spared criminal penalties.
Related readings:


 Man arrested for forcing daughter into prostitution


 Two stand trial for sheltering prostitution


 Virgin girls as 'prostitutes'


 Can we treat our daughters with respect?


 New twist to sex scandal


 Father held for forcing child into prostitution
5. Woman steals baby to hide abortion from boyfriend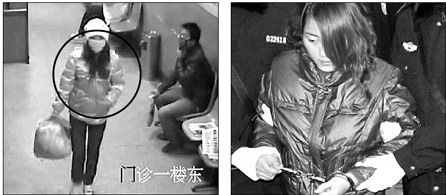 A video grab shows the suspect walking through the No 1 Hospital of the Xi'an Jiaotong University before allegedly stealing the baby. (Right) Police lead the suspect out of the airport in Xi'an after she is caught in Dongguan, Guangdong province. [Photo/Xinhua] 
Ge Qianru, 20, from a suburb of Xi'an, capital of Shaanxi province, admitted that she stole a baby from a hospital to hide an abortion from her boyfriend.
Ge said she had been living with her boyfriend in Guangdong province and was six months pregnant with his child. But after a fight with him, Ge had an abortion and returned to Xi'an. The two made up later via phone and he asked about the child.
Ge decided to steal one instead. She donned a nurse's uniform and took a baby girl from a hospital in Xi'an on Nov 21, only 15 hours after the baby was born.
Ge was arrested on Dec 2, and the baby has been reunited with her family.
Related readings:


 China hospital blamed for baby theft


 Police arrest 'baby stealer'
6. Child kidnappings in Shenzhen cause scare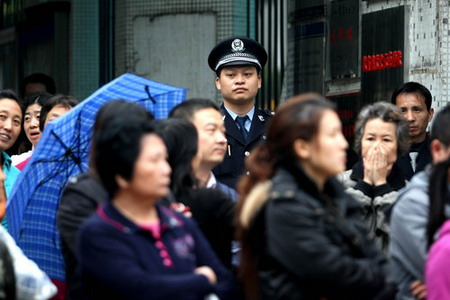 Parents wait anxiously outside Shenzhen Nanshan Foreign Languages School to pick up their children as an on-duty police officer watches on in Shenzhen, South China's Guangdong province, December 8, 2009.  [Photo/CFP] 
Six suspects were arrested for kidnapping three students in one month and killing two of them. Shenzhen Public Security Bureau officials said on Dec. 8 that the perpetrators were jobless and intended to blackmail rich families.
Long lines of cars formed at a primary school in Nanshan district in the South China city, with anxious parents waiting to pick up their children after school. The school is where an 11-year-old boy surnamed Yi was kidnapped and killed on Oct. 20.
The police had warned parents that those cars might attract the attention of would-be kidnappers.
Members of one family sold their luxury house and cars and moved to an ordinary residential area after their daughter was rescued from an attempted kidnapping, Guangzhou Daily reported.
Related readings:


 Kidnappings in Shenzhen causing scare

 Two children killed in a spate of abductions in Shenzhen
7. Eight students die, 26 injured in stampede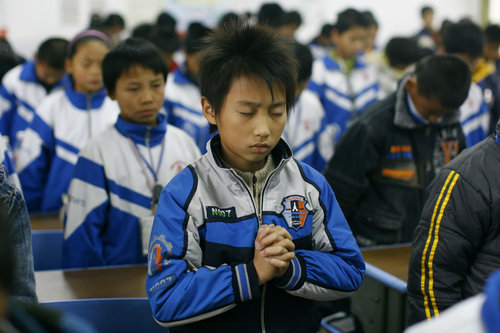 Students of a Xiangxiang school observe a minute's silence to mourn the deaths of their classmates on December 8, 2009. [Photo/Xinhua] 
Eight students were killed and another 26 students were injured when about 400 pupils made a dash for a narrow staircase at Yucai High School in Xiangxiang city of Hunan province on Dec 7.
The eight students were crushed or were suffocated to death.
The school principal and another staff teacher were prosecuted for not reporting potential safety hazards in a timely fashion and for not taking effective measures to evacuate students during emergencies.
Related readings:


 8 students die, 26 injured in stampede


 Comment: Lessons from stampede


 Principal to be prosecuted for school stampede 
8. Villagers on trial for eating a tiger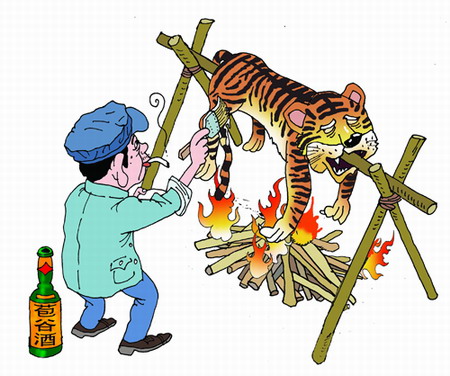 [Cartoon/shxb.net] 
Six people went on trial on November 26 on charges of illegally killing and eating a tiger and for the illegal possession of firearms.
Kang Wannian and Gao Zuqiao, from Dachoushui Village in Mengla County, Yunnan Province, used a hunting rifle to shoot and kill an Indo-Chinese tiger, an endangered species, at a nature reserve in February.
Authorities said Kang's wife and Gao invited five fellow villagers to the reserve the next day to dismember the tiger and take it home, where they cooked and ate it, according to a court document.
Kang and Gao surrendered to local police in June.
Related readings:


 Villagers on trial for eating tiger in SW China
9. Arsonist identified in Chengdu bus inferno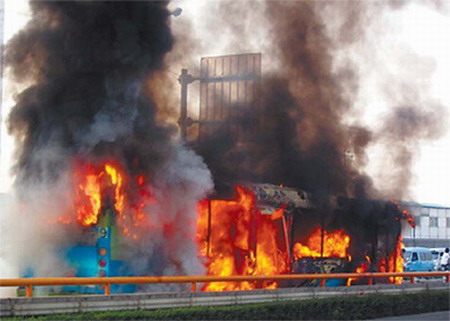 A fire rages through a bus in Chengdu, capital of Sichuan province, on Friday, June 5, 2009. [Photo/China Daily] 
A bus blaze that killed 27 people and injured 74 in southwestern China's Sichuan province in early June is believed to be the work of an arsonist, local police said.
The suspect, identified as Zhang Yunliang, 62, a native of Suzhou City who was temporarily living in Chengdu, was burned to death at the rear of the bus after allegedly setting the fire, police said.
On June 5, authorities said Zhang bought a plastic bucket full of gasoline and boarded the bus from Tianhui Township. Zhang poured and lit the gasoline when the bus was heading to downtown Chengdu, survivors of the fire said. Crime scene investigators found traces of gasoline poured in a rear-to-front direction. Zhang was allegedly seated in the rear of the bus.
Related readings:


 Deadly bus blaze in SW China deliberate: police


 Seven victims of Chengdu bus fire 'still critical'


 Bus fire probe: Someone brought gasoline on board


 Arson not ruled out in bus inferno


 Death toll in China bus fire rises to 27
10. Death toll from mine explosion hits 108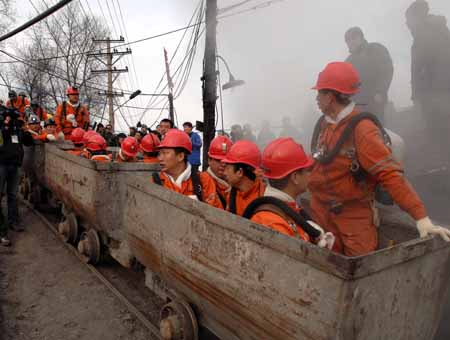 Rescuers get ready to go down into the pit to search for survivors at the site of the accident at the Xinxing Coal Mine in Hegang City, northeast China's Heilongjiang Province, November 22, 2009. [Xinhua] 
A blast that ripped through Xinxing Coal Mine in Hegang City of northeastern China's Heilongjiang province killed 108 of 528 miners working underground when the blast happened on November 22.
Poor management and inadequate safety precautions were blamed for the deadly disaster, and an official of the State-run coal mine was removed from his post.
Related readings:


 Coal mine officials sacked after deadly explosion in NE China


 Death toll from NE. China mine explosion hits 108


 Deadly mine disaster another lesson for coal hungry China


 Accident reflects bad supervision


 Value miners' lives