Editor's Note: Not every news story came to a neat ending with the end of 2009. Some are still unraveling as we counted down to the new year, and others may never a clear-cut solution. China Daily web editors have selected the following inscrutable stories as the top 10 puzzlements of the year.[Top 10 Everything of 2009]
1. Outspoken editor ousted or leaving for greener pasture?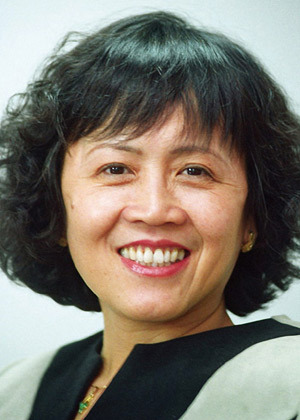 Hu Shuli, founder and editor-in-chief of Caijing, China's most influential and profitable financial magazine, resigned on Nov 9 along with several top editors. Their departure followed the mass resignation of nearly two-thirds of the magazine's administrative section – or almost 70 employees — including general manager Daphne Wu Chuanhui, in mid-October.
After resigning, Hu accepted an invitation from the Guangzhou-based Sun Yat-sen University to lead its School of Communication and Design.
Two months after the resignations, Hu was offered the job as editor-in-chief of News Magazine, a general news publication under the Hainan-based China Institute for Reform and Development. Many of her old Caijing staffers have joined this new magazine.
Caijing's future without Hu, however, is still uncertain.
Related readings:


Hu Shuli gets top job at News Magazine

Caijing rocked by resignations
2. Gome founder still under investigation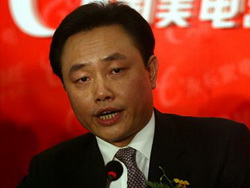 The investigation into the alleged crimes of Huang Guangyu, once China's richest man and the founder of home appliance retail chain Gome, is being widened to include even more allegations of bribery and corruption.
Many government officials are reportedly related to the case for receiving bribes and hundreds are reportedly under investigation or cooperating with investigations across the country.
Huang was detained on Nov 17, 2008 but it is uncertain when he will be prosecuted.
Related readings:


 Ex-Gome's chair faces insider trading


 Huang Guangyu resigns, Chen Xiao to take helm at Gome
3. CCTV anchorwoman a spy?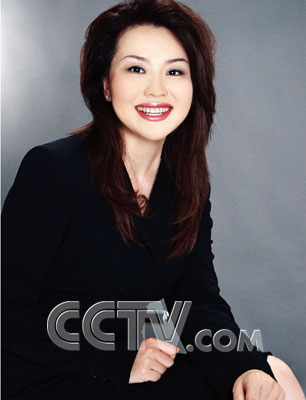 In March, CCTV anchor Fang Jing was removed from her position as anchor of the program Defense Watch on CCTV with no explanations. Three months later A Yi, an ex-CCTV anchor now teaching at Peking University, wrote on his blog that Fang "applied to host the military weekly program for the purpose of collecting military intelligence for outside sources after hosting prime time news features and news bulletins on the network."
Fang immediately denied these accusations and reappeared two days later on the screen as the guest anchor on World Weekly, an international coverage program, which was an oblique way to show her innocence. She returned to the air on Dec. 21 to anchor a program focusing on environmental issues for CCTV. She also released a music video recently describing her feelings when she was accused of espionage. But there has been no official word to either confirm or refute the rumor.
Related readings:


 Fang Jing denied suspected spying


 Spy accusations still haunt anchor


4. Nongfu Spring hit by arsenic or vicious rumor?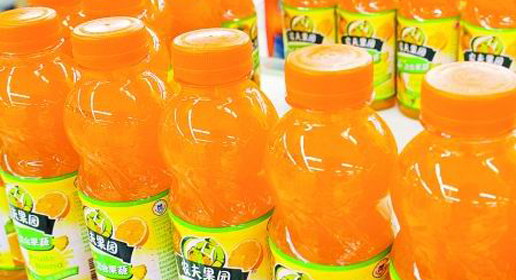 China's leading beverage producer, Nongfu Spring, disputed the results of two recent quality tests by local authorities in the city of Haikou, Hainan province, saying the whole episode was manipulated.
Haikou's Industrial and Commercial Administration Bureau said earlier tests showed that Nongfu's products had excessive amounts of the toxic chemical arsenic in them.
Nongfu Spring claimed the entire incident was fabricated and the result of hidden manipulation instead. It also said it would file a claim for compensation. It is estimated that the incident could cost Nongfu Spring over 1 billion yuan ($146.45 million) in damage.
Related readings:


Nongfu Spring doubts legitimacy of test in S China

Nongfu bottler refutes tainted claim
5. Mysterious crash of Air France plane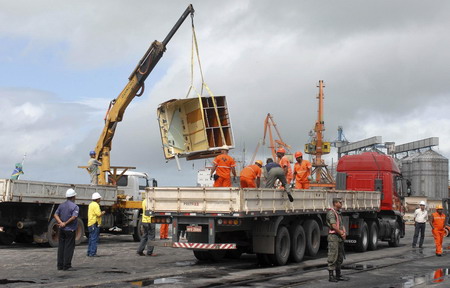 An Air France plane bound for Paris with 228 people on board vanished after leaving Rio de Janeiro in Brazil on June 1, 2009. Debris from A330 jet were later spotted in the middle of the Atlantic Ocean by Brazilian military pilots, confirming that the flight had crashed. No survivors were found.
The cause of the crash remains unknown, and the plane's black box, which records vital flight data and cockpit conversations, has not yet been recovered. Investigations have therefore been focused on debris found in the ocean. The most recent report, which was written by French accident agency BEA and released in December, could not pinpoint a specific reason for the incident.
Among the 228 victims, nine are Chinese passengers.
Related readings:


 Air France crash inquiry needs more money


 Air France plane did not break up in air


 French: Air France Flight 447 fell intact into sea 
6. Drunken star in hit-and-run incident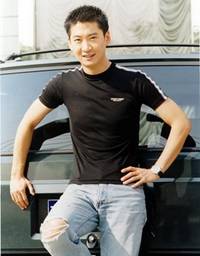 On June 2, 2009, actor Zhou Jie crashed his Mercedes Benz into a taxi. The cab flipped over, injuring its driver and two passengers. Zhou allegedly left the scene and then went to the hospital, saying he felt sick.
Despite witnesses at the scene claiming that he appeared intoxicated, Zhou denied driving drunk and insisted that he did not run away from the scene. Instead, he only publicly apologized for speeding and driving without a license plate.
In July, Zhou filed a 200,000 yuan lawsuit against the taxi company for compensation for his damaged Benz. The taxi company then counter-sued, asking for nearly 100,000 yuan in compensation for damages to the taxi. In November, the taxi driver also filed a lawsuit against Zhou, asking for more than 60,000 yuan in compensation. The cases have not yet been resolved.
Related readings:


 'Runaway Zhou' was drunk, says lawyer

 Star blamed for deadly gang fight
7. Diving champ ready to retire?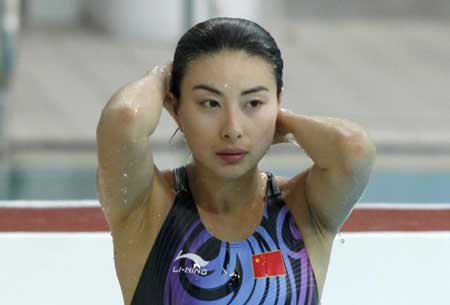 Diving fans will surely be disappointed if four-time Olympic champion Guo Jingjing does not compete for a fifth Olympic gold in London in 2012. But rumors of her imminent retirement have been circulating ever since this year's Chinese National Games. For her part, however, Guo has said very little on the subject.
Recently Zhou Jihong, the head coach of China's national diving team, said that Guo will continue to study at Renmin University in Beijing, and added that retirement was a possibility if she cannot return to her best form.
Another reason for the rumors is Guo's romance with Kenneth Fok, the grandson of late Hong Kong business tycoon Henry Fok. It is widely believed that if the couple decides to marry, Guo will abandon her athletic career. They have been together for five years.
Related readings:


 Whispers of romance fuel Guo's glow at Games


 Diving champ Guo divulges nothing
8. China's first government-backed gay bar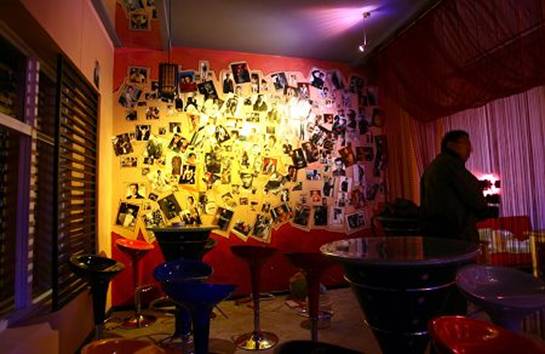 When the local government in Dali, in southwest China's Yunnan province, decided to help fund a gay bar to help reach out to the gay community with the aim to fight AIDS, the initial announcement attracted so much media attention, the official opening of the bar had to be postponed.
Many of the bar's potential clients did not want to come for fear of the publicity. The bar's owner said the decision to postpone was to protect the privacy of customers and volunteers. It had been schedule to open on Dec. 1, but instead received its first customer on Dec 19, after public attention had been eased.
About 60 customers turned up to celebrate the bar's opening. It is also supported by two NGOs. But the flip-flop has many people question the government's resolve in tackling the thorny issue of homosexuality as a lifestyle.
Because of its proximity to the southeast Asian drug trade and the region's high rate of poverty and low levels of education, Dali, like much of southwest China, has been particularly hard-hit by HIV/AIDS.
Related readings:


 Govt-backed gay bar opens


 Govt-backed gay bar opens after postponement


 Govt-backed gay bar fails to attract customers


 China city government opens gay bar to fight AIDS
9. Star power in the stock market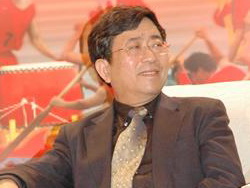 Many Chinese celebrities have been quietly getting involved in the country's stock markets, some raking in millions. But in some cases, their holdings have raised ethical and legal questions about insider dealings. More often, however, are simply cases of mistaken identity.
Yu Qiuyu, one of China's wealthiest writers, holds more than 5.1 million shares of the State-owned Xujiahui Commercial Center, which was given approval to list on the Shenzhen stock market. But it later appeared that Yu's stocks were supposed to be issued only to Xujiahui employees, raising questions about how he obtained them and whether state assets were being improperly handled.
It was also revealed that some companies sought investors whose names are identical to big-name entertainers to give the impression they had the backing of major celebrities.
Related readings:


 Celebrity effect creates a stir on bourses


 Xujiahui gamble pays off for Yu


 Cashing in on culture
10. Mysterious deaths of government officials
Thirteen mysterious deaths of Chinese government officials have attracted strong public curiosity, with many netizens and members of the media speculating that they were linked to corruption.
In fact, only two of the thirteen were under investigation for corruption. One, however, was found dead with 210,000 yuan where he died.
Among the other cases, local police determined that three were simply accidental falls from buildings, four were found to be suicide that was not connected with corruption, and three remain unsolved.
Related readings:


 Family questions cause of ex-official's death


 Drinking death of officer in 'line of duty'


 Ganbei culture 'Kills' Anhui village leader