Jennifer Lawrence tops Forbes' Highest-Grossing Actors list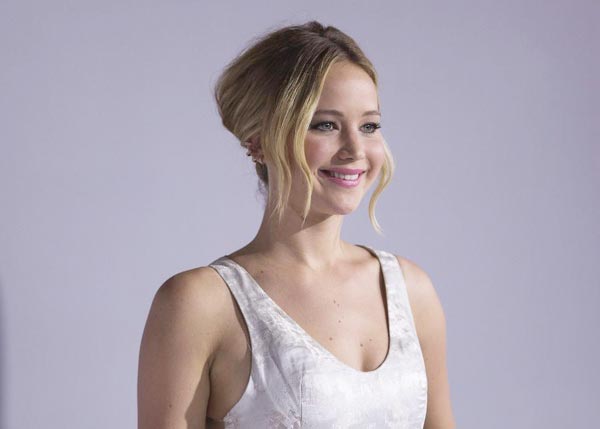 Cast member Jennifer Lawrence poses at the premiere of "The Hunger Games: Mockingjay - Part 1" in Los Angeles, California November 17, 2014. [Photo/Agencies]
Oscar-winning actor Jennifer Lawrence topped Forbes' annual list of the top-grossing actors in Hollywood.
Forbes studied data from Box Office Mojo for "global movie grosses," and then totaled each actor's grosses for 2014 to finalize the lineup.
Jennifer Lawrence reigns the Forbes' list of "Highest Grossing Actors at the Box Office 2014" with "The Hunger Games: Mockingjay – Part 1" and "X-Men: Days of Future Past." The two films grossed a total of $1.4 billion worldwide.
On the list of top 10 actors, whose movies generated massive revenues, also includes "queen of science fiction this year" Scarlett Johansson and Christ Pratt, whose leading man charisma emerged this year in "Guardians of the Galaxy," which earned a total of $1.2 billion worldwide.
Mark Wahlberg's roles in "The Gambler and Transformers: Age of Extinction" give him the fourth spot, with gross earnings of 1 billion globally.
Also on the list are Chris Evans, Emma Stone, Angelina Jolie, James McAvoy, Michael Fassbender and Hugh Jackman.
Here's the top 10.