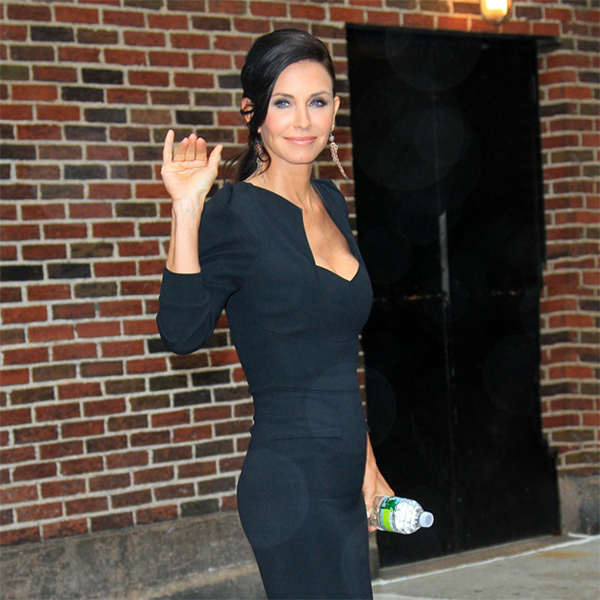 Courteney Cox [Photo/Agencies]
Courteney Cox is grateful to Harry
Style
s and Ed Sheeran for their support.
The 49-year-old actress was nominated in the Favourite Cable TV Actress category for her role 'Cougar Town' at the People's Choice Awards earlier this month and was delighted that her young friends took to twitter to ask their fans to vote for her.
Courteney told TV host Conan O'Brien on his show 'Conan' on January 13: "It was really nice. Harry Styles tweeted for me and so did Ed Sheeran. He was so sweet to do it, and so was Ed."
However, Courteney - who lost out on the prize to 'Pretty Little Liars' actress Lucy Hale - admits that if she couldn't win with such big stars on her side, she is unsure what she needs to do to garner more support in the future.
She said: "Now those are two huge popstars. I just got to say so much for social media because if I can't win a People's Choice Awards with those two tweeting for me. That was it guys. I blew my what, I got nothing, nothing!
"I might have to get [President] Obama to do it next year or something. Tough times."
Last December, Harry had tweeted: "Vote Courtney Cox. Rule number one.. Always vote Courtney Cox [sic]."
And his friend Ed - who has been living in Courteney's home while working on new music - wrote: "My friend Courteney is nominated for a People Choice Award for favourite cable tv actress. She's never won one before and she lets me live in her beach house, so how's about we all vote for her and win her the damn thang eh? Safe. Vote here please kind people (sic)"