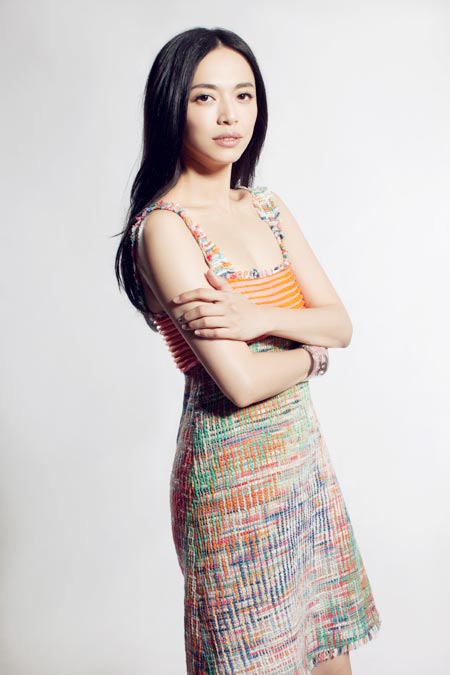 Photo by Tony Zhao for China Daily
Film star Yao Chen favors the roles of 'ordinary people', but as a goodwill ambassador she relishes the chance to do something extraordinary for the world's forgotten refugees, Liu Wei reports.
As an actress, Yao Chen adores Angelina Jolie.They have some things in common, like the signature big mouth, and they are now both goodwill ambassadors of United Nations' agency for refugees. On Oct 23 this year, UN High Commissioner for Refugees Antonio Guterres presented Yao the certificate of appointment, thanking her for devoting herself to three years of work as UNHCR's honorary patron.
"I'm very happy to have someone like you supporting the cause of refugees," he said. "Public awareness of UNHCR in China has multiplied."
Before she became the first goodwill ambassador in China for the agency, the 34-year-old actress had visited urban refugees in the Philippines, refugees from Myanmar in Thailand's camps and Somali refugees in Ethiopia's camps as UNHCR's honorary patron. The visits totally refreshed her understanding of the common word "refugee".
"Sometimes we use the word to tease others in jokes, but I will never do that again," she says.
Yao vividly remembers a Somali refugee in the Philippines. She calls him "Doctor Moon". He went to the Philippines 24 years ago for study, and when he planned to go home he found it had been destroyed by war. But he did not apply to become a citizen of the Philippines, although he could have done that after living in the camp for five years.He told Yao that deep in his heart he believed he would return to his hometown - maybe tomorrow, or the day after that.
"His wish represents that of most refugees," Yao says, "they want to go home, anytime."
For more Star Talk series, click here