Lindsay Lohan says she's an addict, aims 'to shut up and listen'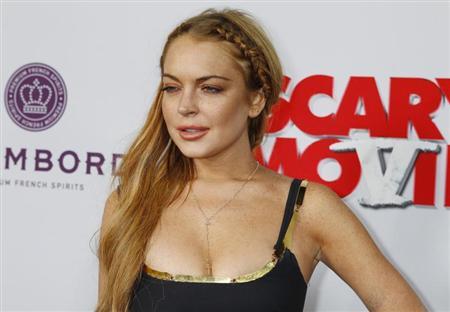 Actress Lindsay Lohan arrives at the premiere of the film "Scary Movie" in Hollywood April 11, 2013.[Photo/Agencies]
Weeks after finishing her sixth trip to rehab, actress Lindsay Lohan said in an interview broadcast on Sunday that she was an addict and realizes she needs "to shut up and listen" because her approach to dealing with personal problems had not worked.
"I'm my own worst enemy, and I know that and I admit it," Lohan, 27, told Oprah Winfrey in an interview on the Oprah Winfrey Network (OWN). She said she only realized she had a problem "over a period of time" rather than at any one moment.
Asked whether she was an addict, Lohan replied "Yeah," adding that her drug of choice was alcohol, which she said had been a "gateway to other things."
Lohan, who shot to fame as a child star in "The Parent Trap" before huge success in hit films such as "Mean Girls," has seen her image tarnished by a string of arrests, court appearances, bouts in rehab and a stint in prison, not to mention nearly continuous media coverage of the scandals.
She recently sought treatment at the Betty Ford Center, then finished treatment at another facility.
Lohan told Winfrey she had often felt shame, and "tons of guilt" over her frequent relapses with substance abuse, public quarrels with her parents and scrapes with the law.
When Winfrey asked what was different about this latest time in rehab, Lohan said that she no longer takes adderal, which she took for ADD (attention deficit disorder), saying being on the drug was "all I know" but that she was now calmer without it.
Lohan said she now only takes vitamins.
And she said her attitude had evolved.