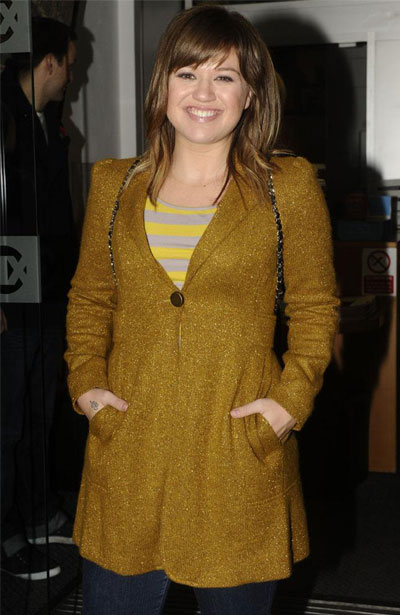 Kelly Clarkson's boyfriend has inspired her to get fit.
The original 'American Idol' winner - who recently revealed she was dating the son of her manager for five years, Brandon Blackstock - has admitted that her romance makes her want to look better.
She said about her tauter figure: "I would love to say that it had something to do with my work, but it doesn't."
"I have a boyfriend, and if I'm being completely honest, no one likes to be not toned when you are dating someone."
The 30-year-old - whose new singing competition 'Duets' premieres in the United States on Thursday (24.05.12), told reporters during a press conference that she has lost weight after increasing her workout routine and by restricting her diet.
She added: "I'm eating better and working out, but I've always fluctuated within 20 lbs. My whole life I've been like that."
Sharing a trainer with her talent manager partner, 35, offers more of an incentive she shared.
Kelly said: "I tone whenever I want, and I chose to now because my boyfriend and I are both really into it. But we don't work out together."
"We did that once and I didn't like huffing and puffing. I didn't like looking all red and gross, so I don't do that."
Instead the pair find other activities to do together.
She continued: "We both love music so we go to shows together. I am just more active with him."