Adam Levine says Voice fame is 'intense'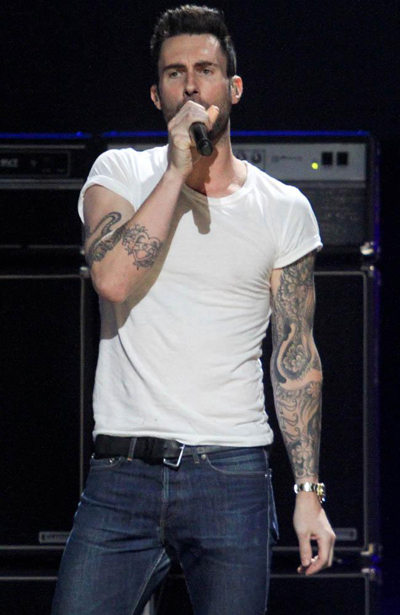 Adam Levine says TV fame is more "intense" than the notoriety he achieved with Maroon 5.
The 'Moves Like Jagger' singer admits he wasn't prepared for all the extra attention he has received since becoming a coach on the US version of 'The Voice'.
When asked about his increased fame since the pop star search TV show started, he said: "This has been very intense. I wasn't really expecting it. I was very used to what had been happening with me and the band for many years, so it takes some adjustments and I'm getting used to it. Things like being surrounded by people asking questions like this are a little bit new for me. But it doesn't really bother me very much and I stay relatively private most of the time so it's all good."
One thing that has definitely changed for Adam since he appeared on 'The Voice' - which also stars Christina Aguilera, Cee Lo Green and Blake Shelton as coaches - is that people now pay more attention to what he has to say.
The 33-year-old musician - who released his first album with Maroon 5 in 2002 - admits he does sometimes worry about his words coming back to haunt him.
In an interview in Britain's OK! magazine, he said: "You need to be careful about what you say. It's a kind of weird balancing act between carefully considering what you're saying and then not worrying too much about what you say - as long as you don't say anything absolutely terrible ... But I like the fact people are listening to what I say now, at least a little bit more than they had before."