China's Ant Financial to invest $200m in Korea's Kakao Pay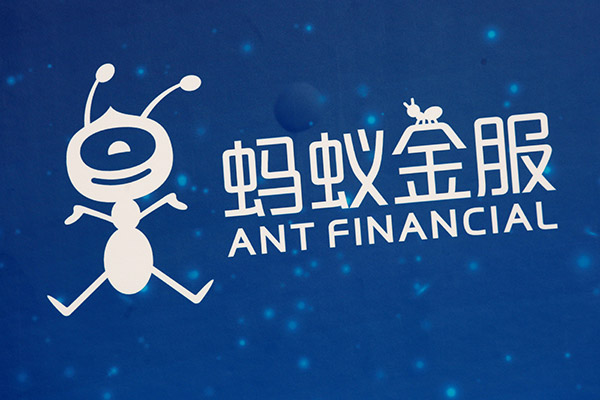 A logo of Ant Financial is displayed at an Ant Financial event in Hong Kong, Nov 1, 2016. [Photo/Agencies]
China's Ant Financial will invest $200 million in Kakao Pay, the mobile payment subsidiary of South Korean messaging platform giant Kakao Corp, the two firms said in a joint statement on Tuesday.
The investment is part of a broader global push by Ant Financial, the world's largest financial technology company, after it announced an $880 million deal for US money-transfer firm MoneyGram International last month.
Ant Financial attracted a $60 billion valuation during a $4.5 billion fund raising round last April, and has been using its financial firepower to expand at home and overseas as it prepares for a planned initial public offering that could be later this year.
The payment affiliate of Chinese e-commerce giant Alibaba Group Holding Ltd, Ant Financial dominates the online payments industry in China, but has been facing growing competition from domestic rival Tencent Holdings Ltd's Wechat Pay.
Kakao and Ant Financial said the investment was part of a larger strategic partnership to help connect Ant Financial's 450 million global users with Kakao Pay, which currently has over 14 million members on its platform.
"South Korea is an important market for Ant Financial in its global expansion, and we see many opportunities in the market for innovative services and growth in mobile payments," said Douglas Feagin, president of Ant Financial International.
Kakao, best known for its online messaging platform Kakao Talk, has in total over 48 million users. Ant Financial also has investments in Indian mobile payment and e-commerce website Paytm and Thai financial technology firm Ascend Money.