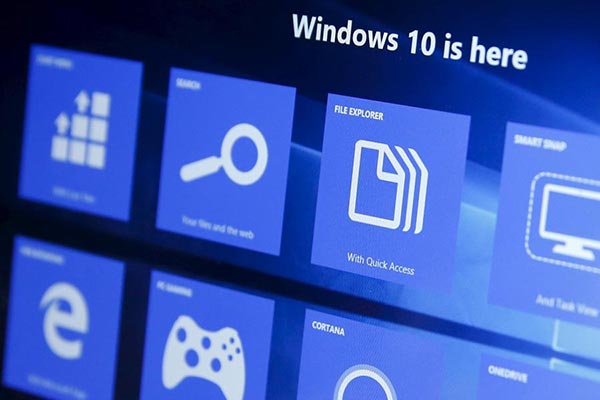 A computer screen shows features of the Windows 10 operating system at the Microsoft store at Roosevelt Field in Garden City, New York,July 29, 2015. [Photo/Agencies]
Microsoft Corp officially announced the establishment of its joint venture with State-owned China Electronics Technology Group on Tuesday, with the aim of bringing the Windows 10 operating system to the government procurement market.
The new JV, named C&M Information Technologies, is part of the US tech giant's plan to expand its presence in China where increasing national security concerns prompt governments and State-owned enterprises to adopt homegrown firms' IT products.
Xiong Qunli, head of China Electronics Technology Group, which controls 51 percent of C&M, will serve as the chairman of the new venture. Microsoft takes the remaining 41 percent of the shares.
The joint venture was announced in December and the announcement on Tuesday cleared rumors that the plan was on the rocks.