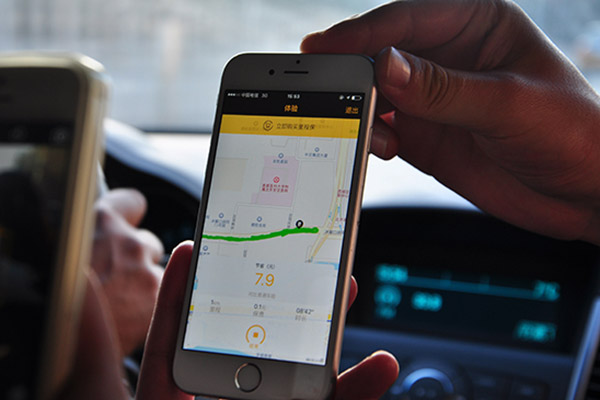 Screenshot of Lichengbao app, which offers the country's first usage-based auto insurance.[Photo provided to chinadaily.com.cn]
By launching China's first usage-based auto insurance, Lichengbao aims to provide fair premium to drivers and help the smaller companies.
Auto data service company Lichengbao has partnered with smaller insurers in launching the country's first usage-based insurance (UBI).
Different from the auto insurance that charges a flat premium per year, the product offers customers with different non-expiring packages based on their driving distance.
"Around 40 percent Chinese drivers drive less than 15,000 kilometers per year, especially those in the first-tier cities", said Shuai Yong, Lichengbao's CEO, at a launch event on Friday, adding that those drivers deserve more fairly-adjusted premium.
Through Lichengbao app, drivers now can subscribe to an auto insurance covering 10,000-kilometer driving at a minimum premium of 999 yuan ($155.5) and receive an on-board smart device Chebao for mileage monitor.
"Usage-base represent the mainstream in the industry,as top 10 American auto insurers now all offer UBI," said Shuai. The company estimates such products to account for 5 to 10 percent of the US market share.
While usage-based auto insurances win hearts mostly among young drivers in the US who, otherwise faced with a higher premium, could prove themselves as reliable drivers, UBI would most likely attract experienced drivers in China as they benefit less from flatly priced insurance, said Dou Yiping, vice-president of Lichengbao and a veteran in actuarial science.
Partnering small insurers
Positioned as a big data company, the Nanjing-based Lichengbao reached partnership with the country's smaller insurers such as Dubon Insurance and China Insurance.
"China isn't short of one more auto insurer but it does lack a company to analyze driving data and discern risks," said the CEO. "We provide data services to insurers in exchange for data service fees."
To help smaller auto insurers survive and thrive is Lichengbao's initial target, said Shuai, as the country's top three big players snap up around 70 percent of the 600-billion-yuan market.