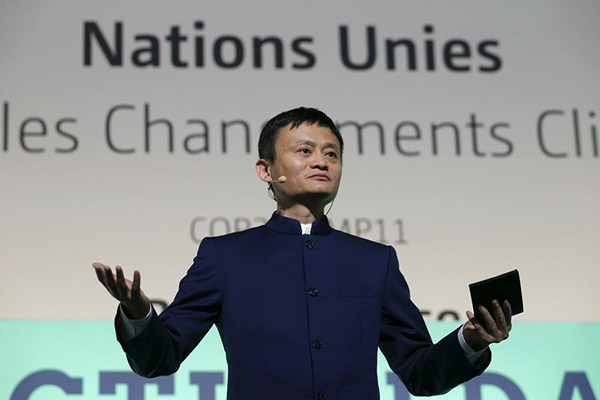 Alibaba Executive Chairman Jack Ma delivers his speech during the World Climate Change Conference 2015 (COP21) at Le Bourget, near Paris, France, December 5, 2015.[Photo/Agencies]
Alibaba Executive Chairman Jack Ma said the Internet go a long way towards helping rural businesses reach potential consumers.
"We have been working on Taobao for more than a decade and already have some 300 million users. However, the majority of Chinese live in rural areas and there lies a great opportunity. But with no Internet, you can't realise that potential."
Jack Ma will be among the over 600 world leaders and entrepreneurs, including Chinese President Xi Jinping, at the upcoming World Internet Summit in the water town of Wuzhen in Zhejiang.
Ma said it will provide opportunities for Chinese internet-based firms to join the global market.