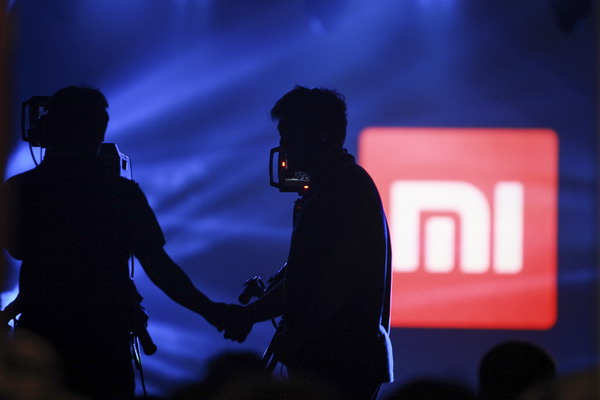 Cameramen focus on Xiaomi's new tablet at the device's unveiling event on May 15, 2014 in Beijing. [Photo provided to China Daily]
SAO PAULO - After a successful run in Asian markets like China, India, and Indonesia, Chinese smartphone maker Xiaomi consolidated its global ambitions Tuesday with a second successful online flash sale in Brazil.
Coupled with the first such event held on July 7, Xiaomi sold 10,000 Redmi 2 models and over 4,000 accessories. This success has become typical of the company that has reached third place in terms of global smartphone sales.
This is all the more remarkable given its particular approach to marketing and branding. Ahead of its official launch in Brazil on June 30, Xiaomi had done little marketing in traditional media, preferring to reach out to dedicated Mi fans on Facebook.
The company expected 100 people at most at its launch in Sao Paulo and was therefore staggered when 8,000 registered to pack out the 900-strong auditorium. Xiaomi spokesperson Flavia Torres told Xinhua that "our marketing strategies are based on social media. We were particularly impressed with the reception of fans in Brazil. We have now reached over 60,000 fans on Facebook."
This made the two Brazilian flash sales all the more eagerly awaited as they have become a crucial part of Xiaomi's strategy when cracking new countries. This is understandable, given their stellar track record.
On Sept 2, Xiaomi sold 40,000 Redmi 1S phones in India in a few seconds. That same month, a flash sale in Indonesia saw 5,000 Redmi 1S sell out in seven minutes. The driving forces of Xiaomi's runaway success have been threefold: its competitive price and quality offerings, its ability to create demand through social media and word-of-mouth, and its online events like flash sales.
However, real technical problems have bugged both the sales events in Brazil and a re-evaluation may be in order. The flash sale has proven to be a good tactic when testing the waters in specific new markets, especially those where Xiaomi's competitive price gives it an edge.
Despite thousands of cellphones selling out in minutes, Xiaomi's social media was filled with complaints of fans being unable to buy the phones. Much of the Brazilian media coverage of the second sales event called it successful, but many articles focused on the ongoing technical problems.
Ultimately, Xiaomi's reputation was not built on its flashy sales events, but on the performance and affordability of its hardware, and the well-designed and user-friendly MIUI operating system. With Xiaomi aiming to surpass $1 billion in revenue in 2015, it may need to evaluate the first impression it is making with customers. As it continues to expand around the world, especially in demanding markets like the US, repeated technical glitches may put customers off. You only get to make a first impression once.