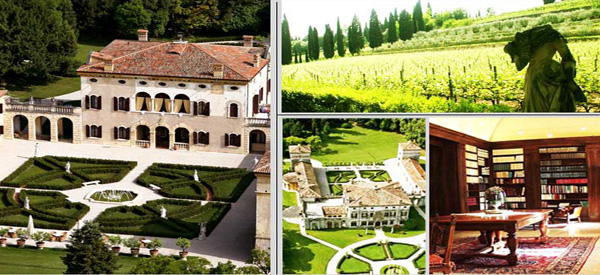 The $27.9 million castle in Valpolicella. [Photo/Taobao.com]
HANGZHOU - The first step for anyone in China who fancies purchasing a million dollar property on the other side of the globe, could be as easy as ordering a shirt online.
An auction of Italian real estate started Tuesday on Taobao.com, one of China's largest e-commerce platforms. According to the company, a $27.9 million castle in Valpolicella will be auctioned on Thursday with a starting price of 100 million yuan ($16 million).
At the same time, 103 apartments in Milan will go under the hammer, said Taobao's Lu Weixing.
Online buyers can browse the apartments' basic information and fees before paying a deposit to join the auction.
It is the first time a castle has been the subject of a Taobao auction. Previous overseas property auctions included four islands in Fiji and hundreds of houses in the United States.
Taobao plans more diverse auctions for consumers such as Australian ranches and French chateaus.