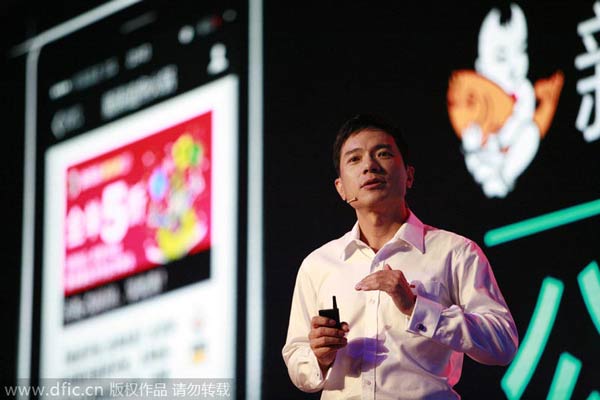 Robin Li Yanhong, Chairman and CEO of Baidu Inc, delivers a speech during the Baidu Technology Innovation Conference 2014 in Beijing, China, September 3, 2014. [Photo/IC]
Voice-and picture-related search requests will surpass text searches within five years, Baidu Inc founder and CEO Robin Li said on Wednesday.
"Online search will have more functions in the future and will help customers finish complicated tasks," said Li.
Voice searches already account for nearly 10 percent of Baidu's total search requests.
The company controls more than half of the Internet search market on the Chinese mainland, according to Internet data collector cnzz.com.
Baidu is attempting to consolidate its search business in the mobile Internet sector, where smaller providers such as Qihoo 360 Technology Co Ltd are trying to expand their presence.