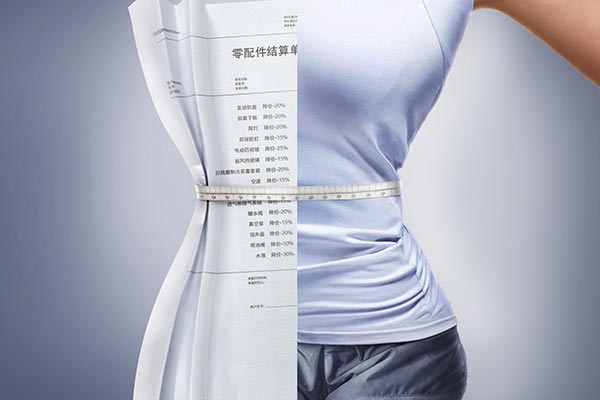 A leaflet showing discount prices for spare parts used in BMW vehicles. The automaker has taken measures to make the maintenance of its cars more affordable.[Provided to China Daily]
Guess how much you have to spend to maintain a premium car? You might be surprised.
Contrary to popular belief, the daily maintenance cost for a luxury car like a BMW 5 sedan is not that pricey, equivalent to what consumers would spend on a cup of coffee, said Claus Eberhart, vice-president of after-sales services at BMW Brilliance Automotive.
And through recent efforts from the automaker, that cost might be dropping, he told China Daily on Tuesday.
BMW has cut prices for approximately 4,500 spare parts used in BMW and MINI vehicles by 10 to 30 percent since April 1, with another round of price slashes involving more than 1,100 accessories slated for June.
Eberhart said BMW has been making efforts to increase efficiency and slash turnover costs, explaining that moves like purchasing more locally made spare parts and expanding its logistics network have enabled the automaker to cut prices.
Major rival Mercedes-Benz conducted a similar move in March in the Chinese market, the second time it has lowered maintenance costs this year.
Analysts say the automakers' moves are aimed at enhancing their competitiveness in the increasingly fierce premium segment as China's economic growth slows and many pour more of their money into the property market.
Increasing the competition in the industry are the independent maintenance shops that are beginning to get a decent slice of the after-sales market, the most lucrative sector.
The Ministry of Transport promulgated a regulation in September that demands carmakers publicize all information related to repairing and maintaining the models they sell.
Before the regulation took effect in January 2016, only authorized dealers had access to such information, which made it easy for them to charge exorbitant prices.
Eberhart said the two most important reasons car owners go to independent maintenance shops are their prices and convenience, adding that BMW is working hard in these two aspects to improve customer satisfaction and retention.
"It is good to have competition, and we have some experience in staying competitive," Eberhart said.
He said to ensure customers will benefit from the price drops, BMW is offering spare parts to dealers at lower prices so that profit margins will not be affected.
Besides slashing its prices, BMW said it will closely monitor the market, examine changes in customer satisfaction and loyalty and make necessary adjustments.
Eberhart said the automaker has many key performance indexes, of which customer satisfaction is its biggest priority.
The automaker hopes that by cutting its prices, potential buyers will view the maintenance of BMW vehicles as affordable.
He said the 2015 International After-sales Customer Survey showed that BMW cars entail the lowest maintenance costs among German premium brands.
The automaker is also working to make it convenient for customers to have their cars maintained and repaired. It has about 20 rapid maintenance stores in the downtown areas of 15 cities across China.
Looking forward, he said he hopes digitalization and connectivity technologies will play an increasingly important role in after-sales services so that car owners will be informed of the need for timely maintenance and parts replacement.