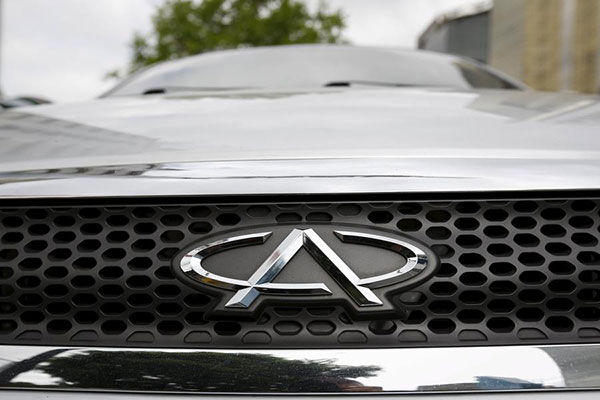 Chery's corporate logo is seen in a car at a service center in Caracas May 25, 2015.[Photo/Agencies]
HEFEI - Chinese automaker Chery exported 50,130 cars in the first half of this year, accounting for more than a quarter of all exports by Chinese auto brands.
Popular in developing countries, Chery Automobile Co has now been China's biggest vehicle exporter for 12 consecutive years.
Chery has taken a 5-percent share of the auto market in Iran and its sales increased 44 percent in Argentina in the first half of this year, according to the company based in Anhui province.
Chery hopes to produce 10,000 vehicles in its Brazilian factory this year. The company signed a deal in June to invest in the construction of a giant industrial park in Brazil.
Despite the slowdown in the global auto market, Chery is in a good position thanks to its good reputation overseas and local production strategies, said Yin Tongyue, the company's board chairman.
According to Yin, the brand will target market expansion in eastern Europe, western Asia and northern Africa as the Belt and Road regional trade and infrastructure network develops.