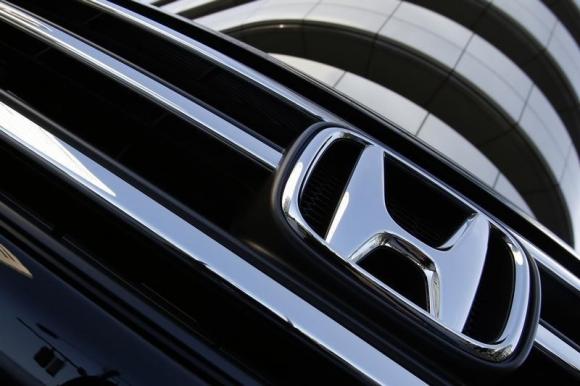 A logo of Honda Motor Co is seen on a car outside the company's showroom in Tokyo Oct 28, 2014.[Photo/Agencies]
BEIJING - Japanese automaker Honda Motor Co Ltd will recall 742,493 vehicles in China due to airbag problems, said China's quality watchdog.
Starting from Sept 15, 2015, the recall involves 2007-2012 Fit cars, 2007-2008 and 2009-2012 City cars, and 2011 Everus cars, produced between Jan 4, 2007 and Dec 30, 2011, according to a statement from the General Administration of Quality Supervision, Inspection and Quarantine.
Due to production faults, the airbags of the driver's seat of the vehicles may fail to work in times of need, said Honda.
The company said it will offer a free replacement of the airbags for the affected vehicles.