In December 2014, China's light vehicle market exceeded prior expectations, posting results that indicated a growth in sales of locally produced models amounting to an increase of 15 percent year-on-year, or 2.32 million units.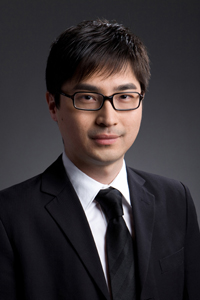 Zhu Bin, China forecasting manager of LMC Automotive
The seasonally adjusted annual rate of LV sales in December reached 25.9 million units, an increase of 1 million units from November, when sales had peaked to the previous all-time high by a considerable margin.
Once again, the passenger vehicle sector led the charge, with sales of locally made models reaching 1.97 million units, an increase of an astonishing 20 percent year-on-year.
LMC has long held the view that China's PV sales growth was set to remain on a downswing during Q4 2014; at no point did we anticipate double-digit growth in PV sales in the quarter. However, year-on-year growth in Q4 was 13 percent, giving rise to the inevitable question of whether actual demand was as robust as the wholesale numbers suggest.
Our take? Quite simply, no. In our view, the dealerlevel inventory increase seen in Q4 was the single pivotal factor behind the higher-than-expected PV wholesale figures.
The year-on-year difference in the China Automobile Dealers Association dealer-level index remained at around 0.2 months throughout the third quarter, until November when the gap widened to a sizeable 0.45 months, which was followed by a considerably more prominent difference in December when CADA's dealer-level index stood at 1.53 months, versus a level of just 1.00 month a year earlier.
Considering that the sales base for the month of December was higher than that for November, we believe that, in reality, the inventory increase in December was far more pronounced.
Inventory hikes at dealer level in Q4 are bound to impact negatively on wholesale growth in 2015 as destocking at this level could not feasibly be reversed within the year.
Supported by the policy changes in the administration of automobile sales, CADA is expected to help dealers strengthen their negotiating clout along the value chain.
Original equipment manufacturers have also revised down their 2015 sales targets, not only as a result of direct pressure from dealers, but also because of concerns that the challenges faced by dealers will ultimately damage their competitiveness in the market.