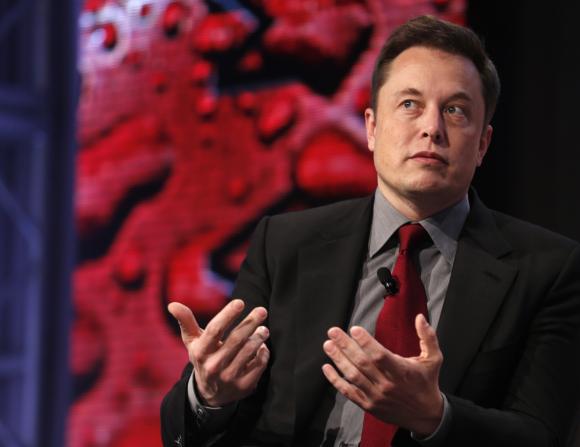 Tesla Motors CEO Elon Musk talks at the Automotive World News Congress at the Renaissance Center in Detroit, Michigan, January 13, 2015. [Photo/Agencies]
Tesla Motors Inc Chief Executive Elon Musk said on Tuesday that the electric luxury car maker's sales in China were "unexpectedly weak" during the fourth quarter, but sought to assure an audience in Detroit the problems are being fixed.
Musk also said the company's long-delayed Model X sport utility vehicle will be launched this summer. The Model X will be critical to Tesla's goal of reaching an annual sales level of 500,000 vehicles a year by 2020.
Tesla shares fell 7 percent in after-hours trade to $190.50 from a close of $204.25 on the Nasdaq. During 2014, Tesla stock rose nearly 48 percent.
Musk told attendees at the Automotive News World Congress that the "green" car maker should be consistently profitable by 2020, and added he expects sales in the millions by 2025.
"We could make money now if we weren't investing" in new models and expanded retail networks, Musk said.
Musk did not elaborate on the specific problems in China.
On another topic, Musk said he was open to partnerships with retailers to sell Tesla vehicles.