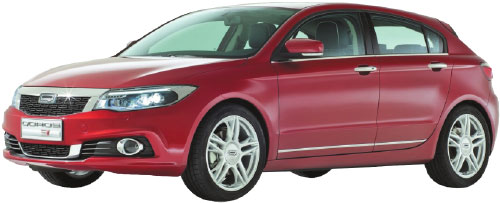 Qoros 3 Hatch
A year after the debut of new international car brand Qoros, the Chinese company presented its second production model, the Qoros 3 Hatch. The design and engineering of the compact Qoros 3 Hatch draws heavily on the brand's first model, the Qoros 3 Sedan.
While it is similarly inspired by contemporary European automotive styling themes, it displays a subtle, youthful evolution of the distinctive signature Qoros design cues to inject greater sportiness into the car's appearance.
As part of Qoros' strategic objective to be creative in meeting the lifestyle needs of the modern metropolitan "always-connected" consumers, the majority of the lineup will feature QorosQloud, which delivers a comprehensive suite of free-for-life services with 3G connectivity, including vehicle monitoring, social networking and enhanced navigation.