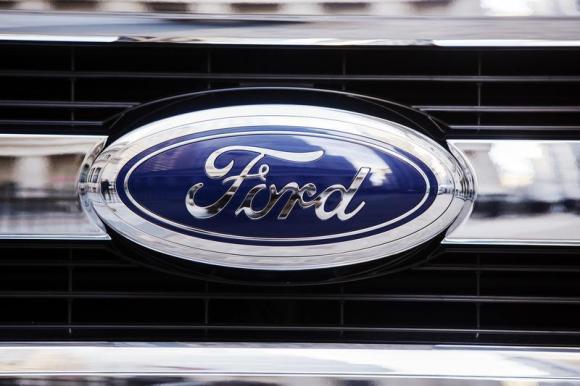 A Ford logo is seen on the grill of a 2015 F-150 truck outside the New York Stock Exchange in the Manhattan borough of New York, US, January 13, 2014. [Photo/Agencies]
DETROIT - Ford Motor Co is recalling about 46,000 Edge SUVs from the 2012 and 2013 model years on a fuel system leak that could lead to a fire, the company and US regulators said.
The National Highway Traffic Safety Administration reported the recall on Wednesday. Ford said on Thursday that no crashes or injuries related to the incident have been reported.
There are 27,800 Edge SUVs to be recalled in the United States, 13,500 in the Asia Pacific region, 3,400 in Canada and about 900 spread around the world. They are from the 2012 and 2013 model years and have 2.0-liter engines.
"The fuel line pulse damper metal housing may crack as a result of an improper manufacturing process," according to a report from the National Highway Traffic Safety Administration.
This could cause a leak, which in turn could cause a fire if there is an ignition source, NHTSA said.
Ford said it is also recalling about 400 Explorer SUVs that may have been serviced with a suspect steering gear. They are from the 2011 and 2012 model years and were serviced after September 1, 2013.
A software error could contribute to a situation in which the steering could lock, increasing crash risk. Ford said no crashes or incidents have been reported relating to this issue.