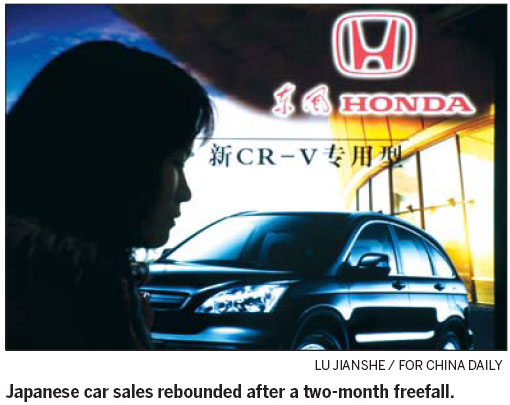 Last month the China automotive market further continued the upward trend we first saw in October.
Total light vehicle sales reached 1.79 million units, an increase of 9.9 percent from the same period last year.
Passenger vehicle sales rose 12.4 percent year-on-year to 1.36 million units, while light commercial vehicle sales grew 2.6 percent to 430,000 units.
The upturn was the result of several positive influences. Economic recovery has been gaining ground, helping consumption sentiment turn a corner away from an earlier downward trend.
In November, industrial output and retail sales growth hit eight-month highs supported by an increase in government infrastructure programs and the central bank injection of liquidity in financial markets.
Additional influences included the Guangzhou auto show and fuel a price reduction, which we believe played a fundamental role in November's accelerating retail sales.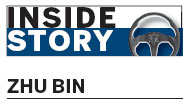 A de-inventory process at showrooms in the third quarter provided manufacturers more room for upping their sales figures as the year's end approaches.
Inventories reached a high in June, then began to fall in September, according to the China Automobile Dealers Association.
Sales by Japanese brands have recovered ground in November after plunging by 40 percent in September and 58 percent in October.
In those two months, many consumers who wanted to buy Japanese cars delayed purchases during anti-Japan sentiment triggered by the Daiyou Islands dispute.
Although the diplomatic cloud had not yet passed in November, consumers began returning to showrooms for Japanese brand vehicles.
Sales of locally made Japanese-branded models in November rose by 74 percent over the previous month to 181,600 units. At the same time, their year-on-year sales decline slowed to 34 percent.
Competing to capture the market share lost by Japanese automakers, other brands seized the chance to deliver more vehicles.
Healthier inventory levels than mid-year and expected high season in car purchases before the Chinese New Year lent them support.
Leading the way were US and Korean brands, whose locally made models registered year-on-year sales growth of 29 percent. They were followed by European brands at 27 percent.
As these factors are unlikely to fade in the near future, we expect total light vehicle sales this year to reach 19.1 million units, an increase of 6.4 percent from last year.
After a slow third quarter, the Chinese vehicle market has pulled into a faster lane as it drive toward 2013.
The writer is a senior market analyst at LMC Automotive. He can be contacted at bzhu@lmc-auto.com.