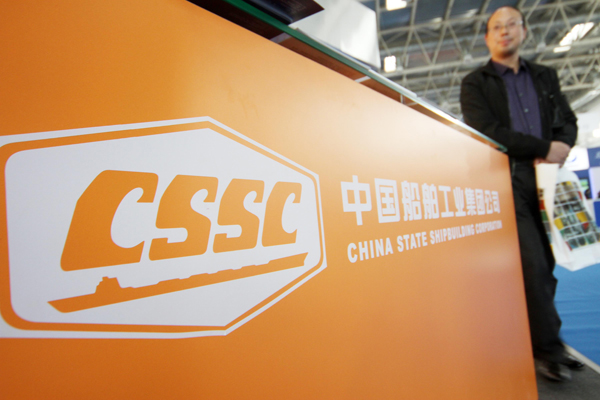 A stand of China Satte Shipbuilding Corporation (CSSC) at an expo in Beijing, Oct 11, 2011. [Photo/VCG]
BEIJING - Shipbuilder CSSC Holdings Ltd on Tuesday announced that its profits fell by 90 percent in the first half of 2016.
The Shanghai firm attributed the slump to falling prices in an industry beset by a wide range of problems, in a statement filed to the Shanghai Stock Exchange.
CSSC net profits were 17.1 million yuan ($2.6 million) in the first six months, from 11.8 billion yuan in revenue which went down 17.2 percent year on year.
China's shipbuilding industry is on the decline, hit by a supply and demand imbalance and rising operational costs.
The company's forecast for the second half of this year offered little hope of improvement.