BEIJING -- Chinese experts on Wednesday called for the development of the hybrid auto industry in the country for the purpose of reducing emissions.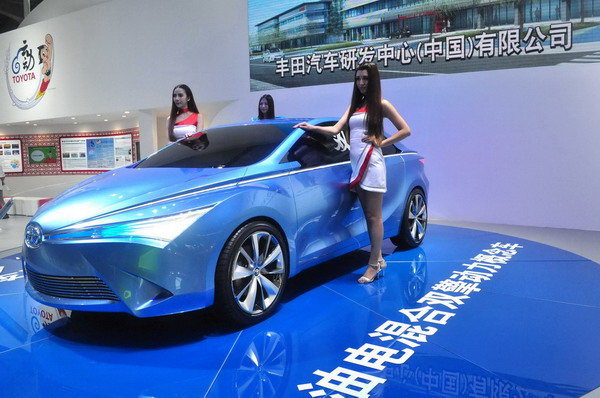 Toyota Motor Corp displays its new hybrid concept car at the 2012 Pudong International Automotive Exhibition in Shanghai, Aug 19, 2012. [Yan Daming/Asianewsphoto]
"All-electric cars will not be widely used in China in the short-term due to high production costs and a lack of core technology and accompanying infrastructure," Dong Yang, executive vice president of the China Association of Automobile Manufacturers, said at a symposium in Beijing.
The country should first popularize hybrid cars, as hybrid technology can effectively reduce fuel consumption and its development will accelerate the industrialization of purely electric vehicles, Dong said.
He suggested the government provide subsidies for purchases of hybrid cars and increase financial input to encourage research and development for hybrid technology.
An official with the Ministry of Industry and Information Technology urged domestic car producers to increase spending on research and development and enhance international cooperation to improve their competitiveness.
Sales of all-electric cars and hybrid autos reached 5,579 units and 2,580 units, respectively, last year, dwarfed by the country's total sales of 18.55 million vehicles.