What did the big names say during the 3rd WIC?
Lei Jun: AI will be the next technological tipping point of internet economy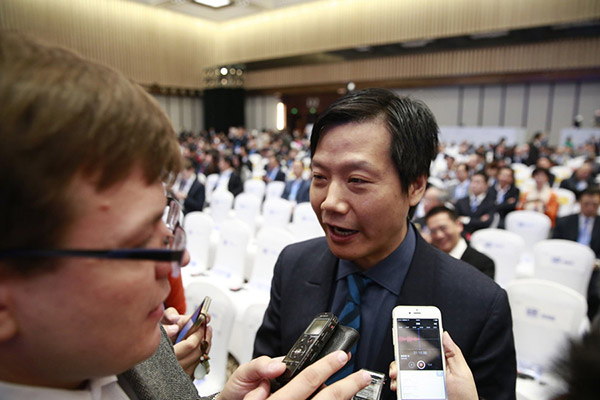 Lei Jun, founder and CEO of Xiaomi Corp, is interviewed before the opening ceremony of the 3rd World Internet Conference (WIC) at the Wuzhen Internet International Convention Center in Wuzhen, East China's Zhejiang province, on November 16, 2016. [Photo/IC]
Lei Jun, founder and CEO of Xiaomi Corp, has predicted that artificial intelligence (AI) will be the next technological turning point of the internet economy.
"AI is leading innovations in a variety of fields and all directions. One or two years later, there will be successful AI products emerging in the Chinese market," he said.
Speaking at the third World Internet Conference, Lei said smartphones would need to integrate a large number of AI technologies.
"The smartphone is a high tech product, which is why there are only a few companies in the world that can do well making smartphones," he said.
Lei said China's internet development had been world-class and it was now leading the world in many fields, especially in mobile internet innovation.