What did the big names say during the 3rd WIC?
Robin Li: The era of mobile internet has ended and AI is the new opportunity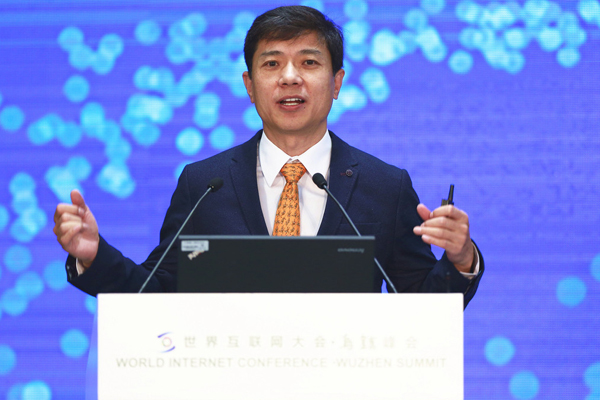 Robin Li, chairman and CEO of Baidu, delivers a speech at the Internet+ Forum of the third World Internet Conference (WIC) in Wuzhen, East China's Zhejiang province, Nov 17, 2016. [Photo/IC]
Robin Li, chairman and CEO of Baidu Inc, delivered a speech at the plenary session of the third WIC Wednesday, saying it is no longer possible for a unicorn to appear in mobile internet market.
"As the penetration rate of internet has exceeded 50 percent, the market's development has entered a relative stable stage," Li said.
Li, mentioning artificial intelligence (AI)'s application in Baidu's driverless vehicle, internet of things (IoT), and automatic translation service, said he is excited every time when he thinks about the possibilities that AI may bring to everyone, every industry and every country.
"The era of AI will bring great changes, which means we need to re-imagine everything, every industry and every market," he said.