Bank of Communications reports fastest profit increase in 2 years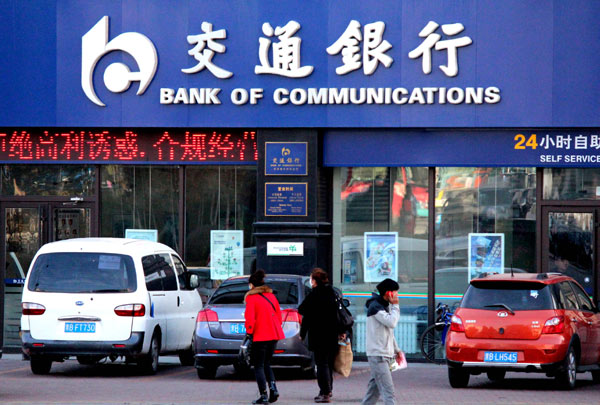 A branch of the Bank of Communications Ltd in Qiqihar, Heilongjiang province. [Photo provided to China Daily]
BEIJING — The Bank of Communications has announced its first half profit rose at the fastest rate in two years thanks to growth in fee income.
Net profits increased 3.49 percent year-on-year in the first six months to 38.98 billion yuan ($5.9 billion), higher than the 2.5 percent growth rate recorded in the same period a year ago.
Asset value has increased 6.28 percent from early this year to 8.93 trillion yuan by the end of June.
Net interest income declined while net fee and commission income increased. Bank restructuring and overseas business also generated higher profits.
The outstanding bad loan and non-performing loan ratio declined in the first half.
Peng Chun, president of the bank, underscored the importance of risk prevention in the second half of the year, as risks from liquidity, operations and the external environment pose daunting challenges.