Ningxia wines look to make splash in US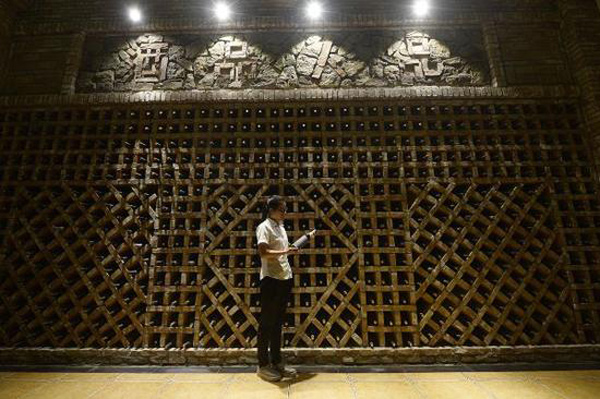 A wine cellar in Ningxia. [Photo/Xinhua]
Chinese wines are becoming big sellers in the US, to the tune of about $700 million in 2016, thanks to wines produced on nearly 60,000 acres (242.8 million square meters) of vineyards in Northwest China's Ningxia Hui autonomous region. A delegation from Ningxia recently traveled to the US aiming to raise the number to a higher level in 2017.
The Ningxia Hui autonomous region, about 1,000 kilometers from Beijing, is a remote place with the country's third-smallest GDP. However, it has developed its emerging wine sector in recent years.
"Ningxia is one of the most suitable places for growing grapes and producing wine. Wines produced here have the best chance of winning awards at wine-tasting competitions," said local Party Secretary-General Li Jianhua.
The French multinational luxury goods company Louis Vuitton Moet Hennessy invested $28 million with a Chinese company to create the Chandon state-of-the-art winery in Yongning county.
Edward Korry, former president of the Society of Wine Educators, said that he was impressed with the level of quality that was achieved by wineries in Ningxia in a short period of time.