Aussie hotelier banks on Belt and Road
For Australian entrepreneur Kevin Zhang, the Belt and Road Initiative means huge potential for the expansion of his hotel business in China.
Zhang is the CEO of Argyle Hotel Group, a leading Australian hotel management group founded in 2002. The company, which started operating in China 12 years ago, currently has 105 hotels with more than 22,710 guestrooms across the country.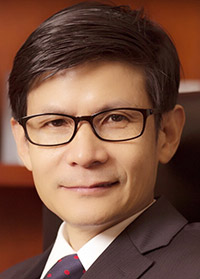 Kevin Zhang, CEO of Argyle Hotel Group. [Photo provided to China Daily]
"We deem the Belt and Road Initiative a precious opportunity for the growth for our business, and we are focusing more on Northwest China, the starting point of the ancient Silk Road," he told China Daily.
Zhang moved to Australia from his hometown in Central China's Hubei province in the 1990s for his studies. He is now a member of the 15-strong Trade, Tourism and Investment Policy Advisory Council of Australia. Premier Li Keqiang is scheduled to have a meeting with the council on Friday during his visit to Australia.
The company will invest more in its development in the Xinjiang Uygur, Tibet and Ningxia Hui autonomous regions, as well as Gansu, Qinghai and Shaanxi provinces, he said.
"The less-developed northwestern China is currently neglected by most hotel groups, but we think that the place has numerous stories and historical relics," he said, adding that the rising middle class is interested in culture and history-related tourism.
Although there are many poverty-stricken places in Northwest China, the region will see rapid economic growth along with the implementation of the Belt and Road Initiative, he said.
The initiative, put forward by President Xi Jinping in 2013, aims to revive the ancient trade routes with a focus on infrastructure. In mid-May, China will hold an international forum in Beijing for the Silk Road Economic Belt and the 21st Century Maritime Silk Road.
Dai Xuefeng, a researcher on tourism studies at the Chinese Academy of Social Sciences, said the Belt and Road Initiative will bring opportunities for tourism development in the cities along the routes.
Many northwestern cities, including Xi'an, Zhangye and Dunhuang, are ancient cities along the Silk Road. Zhang said that his company will have more hotels in those cities.
Zhang said he is confident about the hotel group's business in less-developed regions. The company currently has 37 hotels in Yunnan, Guizhou and Sichuan provinces.
"In less-developed regions, the room rates of our hotels may be expensive compared with many local hotels, but customers are willing to pay the price to enjoy better services," he said.