Home / Business / Biz Photos
Futuristic manned robot takes first steps in South Korea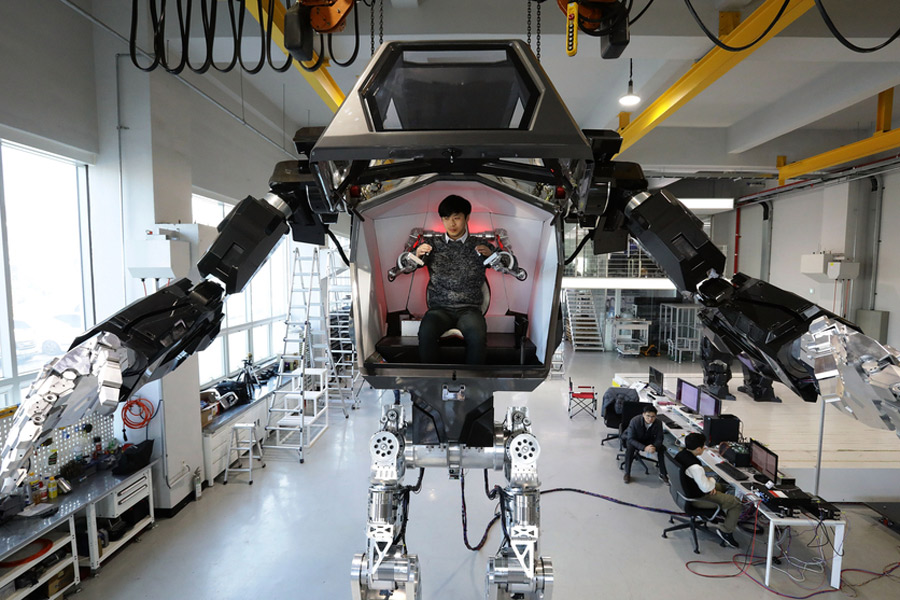 A pilot controls the four-meter-tall and 1.5 metric ton human-piloted robot named "Method-2", the world's first manned bipedal robot, by using arm gestures in a lab in Gunpo, South Korea, on Dec 27, 2016. [Photo/VCG]
Just like a scene from a science fiction movie, a four-meter-tall and weighing 1.5 metric ton human-piloted robot named "Method-2" took it first steps in a lab in Gunpo, South Korea, on Tuesday.
The giant robot, designed by the Seoul-based company Korea Future Technology, can walk on its two metal feet and move its arms and fingers in synch with the human pilot's gestures.
The creators claim it's the world's first manned bipedal robot.