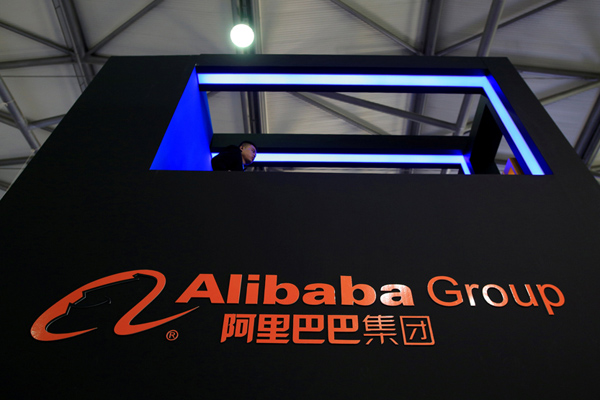 An Alibaba Group sign at CES (Consumer Electronics Show) Asia 2016 in Shanghai, May 12, 2016. [Photo/Agencies]
Alibaba Group Holding Ltd's market value surpassed all other Asian listed firms, according to the e-commerce giant on Saturday.
The world's largest e-commerce platform closed at $104.64 per share on the New York Stock Exchange Friday, totaling over $266 billion, the highest market capitalization of any Asian listed firm.
Rallying share prices due to booming business and outstanding financial performance have seen Internet companies catching up with traditional sectors. Another Chinese internet company, Tencent Holdings Ltd, topped the Asian listed-firms market capitalization earlier this month.
Alibaba reported stellar growth in the second quarter of this year, with revenue rising about 59 percent year on year, the strongest rise since its IPO two years ago.
In addition to its e-commerce business, Alibaba is hoping for momentum in its financial, cloud computing and logistics services over the next decade.