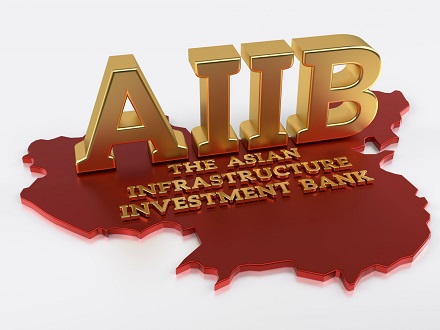 China-led Asian Infrastructure Investment Bank (AIIB) is now mulling operational policies and business strategies, as its top management team took shape last month, said a top official of the bank.
The AIIB as a multilateral financial institution hopes to extend its cooperation with all countries in the world and achieve win-win results, said Chen Huan, chief officer of Asian Infrastructure Investment Bank, during the Financial Street Forum 2016 that ended Sunday.
According to Chen, the AIIB has signed Memorandum of Understanding with the World Bank, Asia Development Bank, and the European Bank for Reconstruction and Development. Meanwhile, some financial institutions are trying to work with the AIIB on certain projects, especially along the Belt and Road.
He said the Belt and Road Initiative was not part of the plan when the AIIB was established, but "we will actively participate in the initiative if there are any good projects".
Chen said in December last year that the AIIB will invest in five major areas during its initial stages - energy, transportation, rural development, urban development, and logistics.
The bank, designed to provide financial support for infrastructure development and regional connectivity in Asia, will later expand the investment to other areas such as education and healthcare to promote social development, he said.
During the forum, Chen also dismissed worries that China as the bank's major shareholder will seek its own benefits. "China as its major shareholder will play its due role in accordance with international rules," said Chen. "With new members coming in, China's share of the bank will definitely be diluted."
Jin Liqun, who served as AIIB's President-designate since September 1, 2015, was elected in January this year as first president of the multilateral development bank for a five-year term.