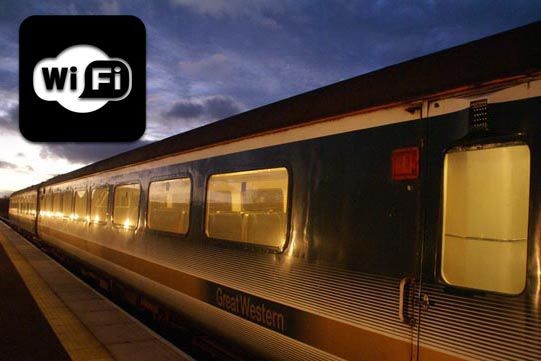 [Photo/people.cn]
By end of April, Beijing Railway Bureau will have installed free WiFi on over 100 trains, and currently, Jinan Railway Bureau is testing free WiFi on 75 trains. But the bullet trains are not included.
In order to use the WiFi service, passengers are required to download an APP, which will provide music, news, and movies after logging in. Instant Messaging APPs such as QQ and Wechat are also accessible through the service. However, for the time being, the service will be limited to the named portals.
According to Beijing Youth Daily, the WiFi signals on the trains will come from the 3G and 4G services providers along the way, and the wireless network capacity will be able to accommodate 120 devices at the same time on each train.
The trains will include lines from Beijing to Shanghai, east China's Qingdao, southwest China's Kunming and Lhasa, as well as south China's Guangzhou.