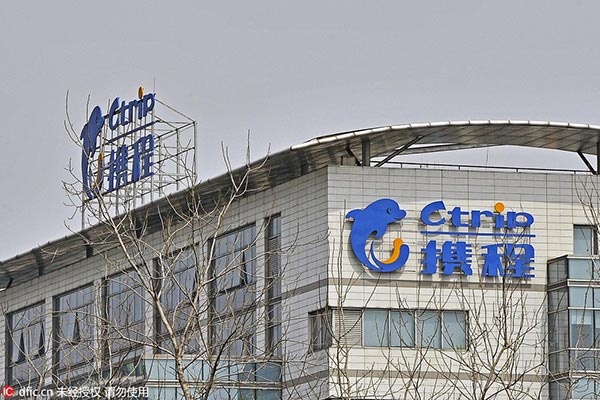 View of the headquarters of Chinese online travel agency Ctrip in Shanghai, March 13, 2015.[Photo/IC]
The net revenues of Ctrip.com International Ltd grew to 10.9 billion yuan ($1.7 billion) in 2015, with a 48 percent year-on-year rise, the largest online travel agency in China announced on Wednesday.
It is the only Chinese online travel agency that earned continuous revenue growth during the past years.
Ctrip's net income attributable to its shareholders was 2.5 billion yuan in 2015.
Ctrip's investment last year of 1.2 billion yuan in India's largest online travel agency, MakeMyTrip, as well as a significant minority share purchase of Qunar, another of China's largest online travel agencies, positions the company well for future earnings.
Strong fiscal growth that surpassed analysts' estimates, smart investments and a continually growing middle-class in China with increasing disposable income indicate positive future financial prospects for Ctrip.
Analyst projections for 2016 expect a full year revenue growth of 65 percent, even higher than the growth seen in 2015.