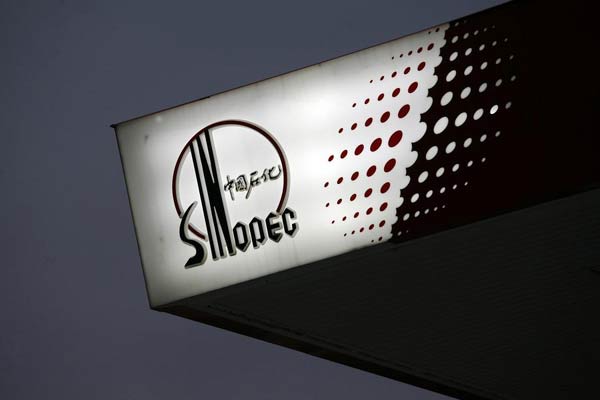 Sinopec's logo is seen at one of its gas stations in Hong Kong in this April 26, 2010 file picture.[Photo/Agencies]
JINAN - Four small, unprofitable oilfields managed by Sinopec Shengli Oilfield Co will be closed temporarily this year to cut losses, the company told Xinhua Friday.
The oilfields, in the eastern province of Shandong, produce 60,000 tons of oil a year, about 0.2 percent of the company's annual output.
A subsidiary of China Petroleum & Chemical Corp, the company runs some of the country's oldest oilfields.
Previous reports said the closures were a first in the company's history, however, Sinopec Shengli told Xinhua it had begun to shut down other oilfields last year.
Sinopec Shengli reported a loss in 2015 after years of profits. The company analyzed its 70 oilfields to identify those that were no longer turning a profit.
The slump in the price of oil has put particular pressure on China's mature oilfields, which have reported decreased production and increased costs. CNPC Daqing Oilfields, another arm of China National Petroleum Corp, is another example.
The four oilfields will be put "on hold" and production may restart if oil prices bounce back, Sinopec Shengli told Xinhua.