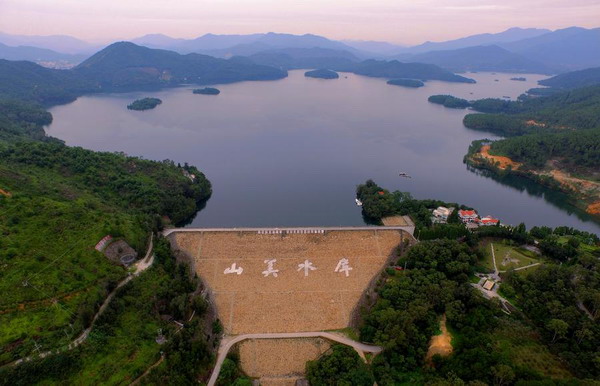 A water diversion project to supply fresh water to Taiwan's Kinmen Island officially started construction in Longhu town, Jinjing city in East China's Fujian province. Water from Jinjiang River will be stored at the reservoir before being pumped into the pipeline and sent to Kinmen, only a dozen kilometers away. The project is due for completion in 2017 and will provide 34,000 cubic meters every day via a 27.6-km pipe. [Photo/Xinhua]
BEIJING -- China invested more than 2 trillion yuan ($300 billion) in water conservation during the 12th Five-Year Plan period (2011-2015), the Ministry of Water Resources said on Friday.
The investment benefitted hundreds of millions of people through projects related to drinking water in the countryside, flood control, drought relief, irrigation and rural hydropower, the ministry said.
"The coming five years is a critical period for China to quicken reform and development in water projects and improve water safety. Good planning is key," said Jiao Yong, vice minister of water resources.
Jiao said the government will keep investing in major water projects and encourage private capital to contribute.