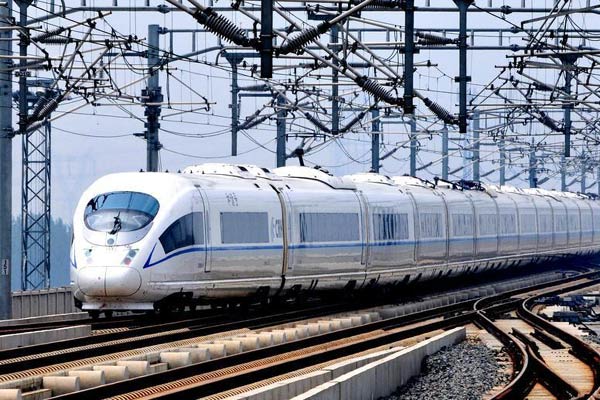 A CRH train that runs on the Beijing-Shanghai High-Speed Railway leaves Tianjin South Railway Station in North China's Tianjin, June 30, 2012. [Photo/Xinhua]
China and Indonesia set up a joint venture to build and operate a high-speed rail line from Jakarta to Bandung.
Consortiums led by China Railway International Co Ltd and the Indonesian state-owned company PT Wijaya Karya Tbk (Wika) signed an agreement in Jakarta on Friday to build the Indonesia's first high-speed railway.
The project will be funded by China Development Bank, and will be free from Indonesian state budget and debt guarantee.
The 150-kilometer rail line will connect the capital of Jakarta and the second-largest city Bandung, and it will be using Chinese standards and technology. Expected to commence operation in early 2019, the railway project will cut the journey between the two cities to less than 40 minutes, at a speed from 250 to 300 kilometers per hour.
The Jakarta-Bandung rail project will be China's overseas high speed railway. It will be a model for further infrastructure and industrial cooperation in the region, under the framework of "One Belt, One Road" initiative, according to a spokesperson from China's National Development and Reform Commission.
Indonesian government announced the decision to accept China's construction proposal over Japan's plan at the end of September, after dropping both bidders for high financial costs earlier.