Thanks to the Apple Watch, Apple has become the second best-selling wearable devices brand in the world, leaving the tech giant just behind Fitbit, the latest data showed.
Fitbit sold 4.4 million wearable devices in the second quarter this year, remaining top of the list, according to industry research firm IDC, followed by Apple with 3.6 million.
Xiaomi ranked the third by owning 17.1 percent of the market share, said the report.
After three years of fast growth, the wearable devices industry has entered maturity, where challenging dominant players will become increasingly difficult, said analysts.
Here's a list of the world's top 5 best-selling wearable devices vendors, compiled by the IDC.
5. Samsung
Shipment volume in the second quarter 2015: 0.6 million
Market share: 3.3%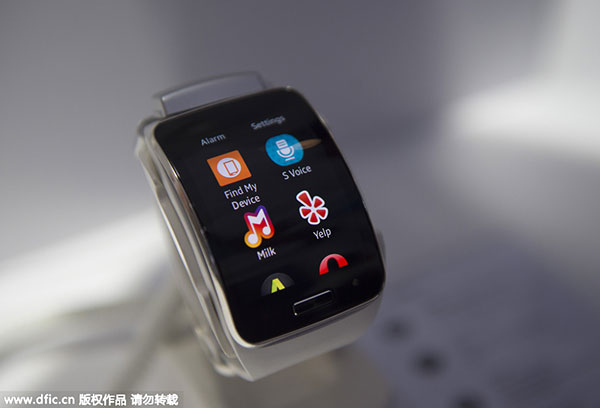 Samsung's Gear S wearable divide, which gives accessibility to Samsung Galaxy smart phone apps, is displayed at the 2015 International CES, a trade show of consumer electronics, in Las Vegas, Nevada, Jan 8, 2015. [Photo/IC]